Construction is expected to start before the end of the year on Carmel's Midtown development.
Justin Moffett, principal of Carmel-based Old Town Development LLC, told the Carmel Plan Commission recently that there has been strong interest in the available office space.
"That really has pushed this process along a little faster," Moffett said.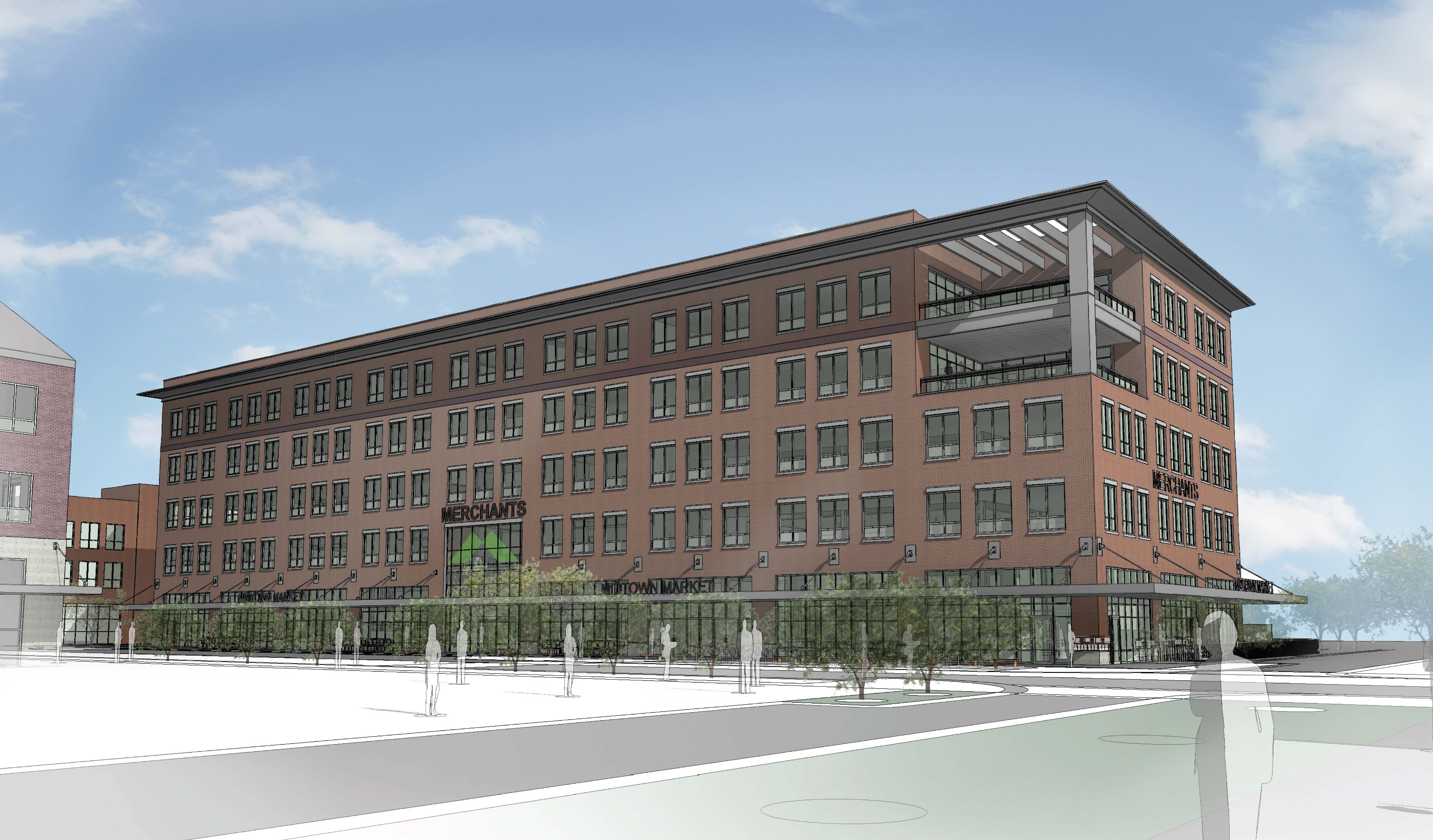 Carmel's Midtown project, which is being led by Old Town Development, includes more than 11 acres in the area between Carmel City Center and the Arts & Design District, sitting north of the existing Monon Square Shopping Center on Rangeline Road. The entire project is expected to cost $150 million with more than 200,000 square feet of office space, 270 condominiums and 85,000 square feet of commercial and retail space.
Moffett didn't name any specific businesses, but Carmel-based Merchants Bank of Indiana announced in May it would relocate its corporate headquarters to Midtown.
The $25 million, 110,000-square-foot structure dubbed Merchants Building will be on the corner of Fourth Street SW and First Avenue SW. It will include the bank's executive and mortgage offices on upper floors and a retail bank on the main level. Floor plans show space for a restaurant or brewery with outdoor seating and a specialty grocer anchor tenant.
That project also includes space for a 15,000-square-foot retail structure for City Market with vendors selling fresh produce, fish, meat, wine and baked goods.
Moffett told the plan commission that one of the first projects expected to start is a 24,029-square-foot facility for Miller Auto Care. The auto repair shop currently sits where Fourth Street will be extended across Rangeline Road and needs to relocate to make room for the street and a new parking garage.
Moffett said the garage needs to be finished before the five-story Merchants Building opens in 2017 because Merchants Bank will utilize it for employee parking.
Across the Monon Trail from the Merchants Building is a section known as "Midtown West" that is being developed in partnership between Barrett & Stokely and Old Town Development. It is also expected to start construction soon.
The $45 million mixed-use project will include two buildings connected by a skybridge with 250 apartments, a ground-floor restaurant and a 550-space parking garage.
To the north of Merchants Building is where the $16 million, four-story building with a co-working space, and coffee and wine bar will be located.
Moffet said what's now being called "Midtown East" will probably be the last piece to develop. Site plans for that area show multiple buildings, a parking garage and courtyard, but no specific project has been announced yet.
Please enable JavaScript to view this content.