Westfield's only non-exclusive golf course could be closed by the end of the year.
Cohoat and O'Neal Management Corp., which has operated the Wood Wind Golf Club in Westfield for five years, sent an email last month to various course customers notifying them that the company's lease had not been renewed for 2016.
IBJ obtained a copy of the email dated Sept. 8.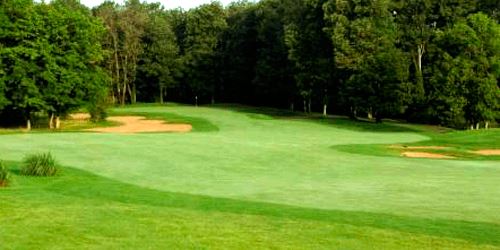 "The owner is evaluating options for the property and continuation as a golf course is uncertain," the management team wrote. "We have enjoyed a good working relationship with the owner for the last several years and respect their desire to evaluate other options for the property."
The golf course, located at 2302 W. 161st St., will remain open under Cohoat and O'Neal through the end of the year. It is open to the public for a daily fee and offers annual memberships. Golf leagues for men, women and seniors and a teaching academy are available. In addition, it hosts weddings and banquets.
Doc O'Neal, of Cohoat and O'Neal, did not respond to IBJ's requests for comment.
RN Thompson owns the property and an official with the company did not return a message from IBJ.
The course, which opened in 1990, was designed by Ron Kern and Gary Kern.
Earlier this year, developer George Sweet introduced plans to turn the course into a 315-unit subdivision but the project appears to have stalled.
The proposed 210-acre development along Towne Road between 161st and 156th streets would have included four "subdistricts" with houses varying in size, shape and color. The homes would have had two- or three-car attached garages, and the community would have featured a swimming pool, clubhouse, common greenspace and a lake pavilion or meeting facility.
House prices were expected to range from $300,000 to $1 million.
At the Westfield City Council meeting March 9, several council members expressed concerns about the high density of the proposal and suggested Sweet revise the plan before returning to the council. Westfield spokeswoman Erin Murphy told IBJ the developer has returned to the drawing board and no other proposal has been introduced for the property.
A group of Westfield residents has also been fighting to keep the golf course open. A Facebook page titled "Westfield Citizens Against Development at Wood Wind" has 565 "likes" and an online petition at Change.org has more than 1,000 signatures.
Please enable JavaScript to view this content.