It looks like the third time's the charm for a Beazer Homes project in Westfield.
Atlanta-based Beazer Homes USA Inc. initially proposed a residential development along Ditch Road between 156th and 161st streets in 2005, but construction never started. In 2011, the project was reduced from 157 acres to 118 acres—and then Epiphany Lutheran Church built on close to 10 of those acres.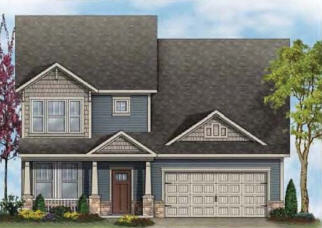 Now, Beazer is proposing to construct a new 183-home subdivision to be called "West Rail" on the remaining 108 acres.
David Compton, president of the Indiana division of Beazer Homes, said the neighborhood will include a large portion of open space and community amenities will be centrally located.
"We tried to be thoughtful in the way it's positioned," Compton said.
Homes will be one or two stories with between 1,800 and 2,200 square feet. Prices will average between $315,000 and $385,000.
The houses will have a variety of styles including Victorian, French country, farmhouse and English revival. All houses will have an attached two-car garage. More than 1.5 miles of trails will be built throughout the neighborhood, and it will connect to the nearby Shamrock Springs Elementary School.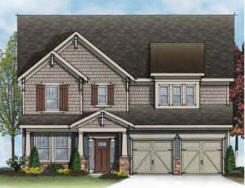 The amenity center will include a playground, open field and court games.
The Westfield Plan Commission is scheduled to have a public hearing on the project Nov. 2 and vote on it Nov. 16. It should return to the council Dec. 14 for final consideration.
Beazer is also the developer for Keeneland Park subdivision located near 169th Street and Spring Mill Road.
According to recent figures from real estate agency F.C. Tucker Co., home sales are up 3.6 percent for the year in Hamilton County. The average price throughout the county is $277,715.
Through September, 1,458 permits had been filed this year to build single-family homes in Hamilton County, according to the Builders Association of Greater Indianapolis. That's up only 15 permits from the same period in 2014.
In Westfield, however, 453 permits were filed during the first nine months of the year. That's already two more than all of 2014.
Please enable JavaScript to view this content.