A Westfield couple is tapping into the mobile app business after owning and operating a software development company for more than 12 years.
Earlier this month, Aaron and Crystal Gold launched Ask Likely, a mobile app focused on gathering information about a user's favorite things and preferences to make gift giving and random acts of kindness easier for family and friends.
The couple, which owns Kinetic IQ, created the app themselves and have funded the operations so far.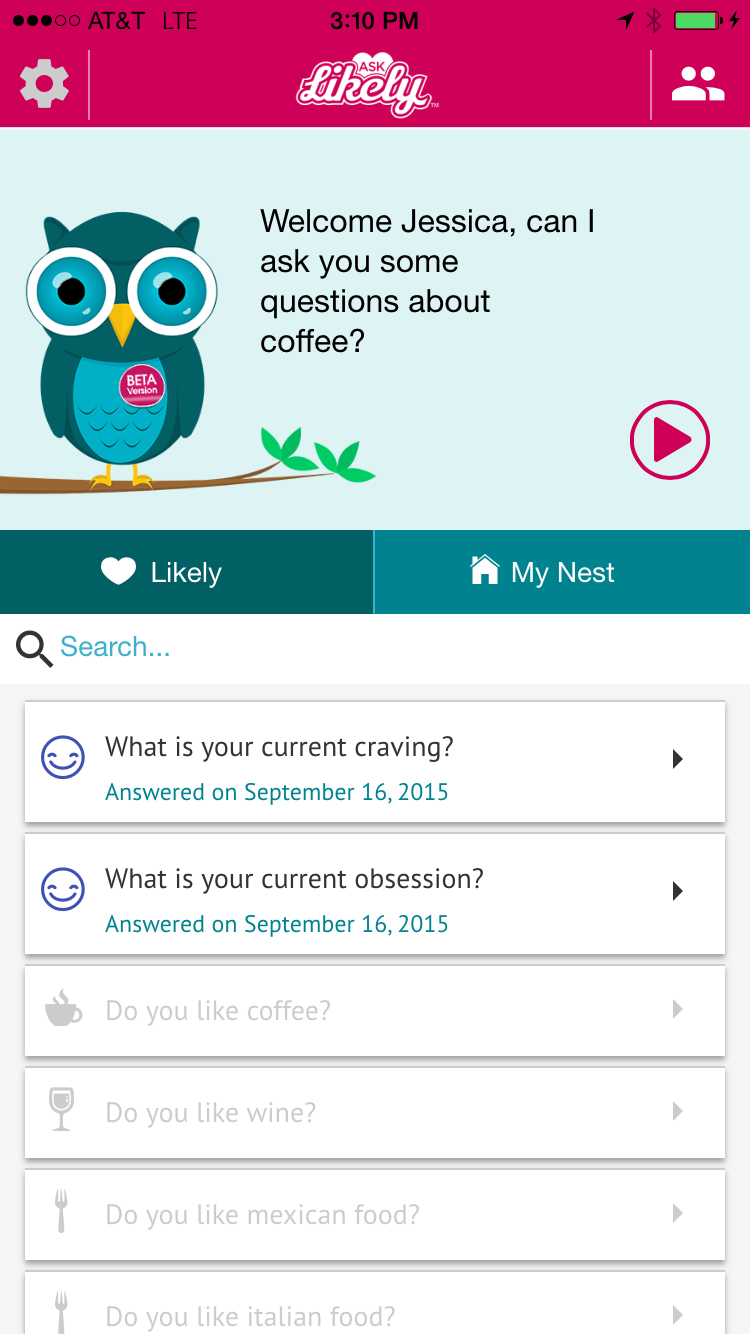 Crystal Gold said it has more than 200 users, and more than 150 invites are shared daily.
"Sure, it can be used to get ideas for birthday gifts, but it is really about those other nameless times that we want to make someone's day," Crystal Gold said in an email. "By making it easy to bring someone their favorite coffee, chocolate, or bottle of wine, we think people will feel more empowered to just do it."
Users answer questions from "Likely," the owl within the app through a text-based conversation. The answers are stored in the user's profile and shared with friends and family once users connect with each other through the app.
Questions include topics like current cravings or obsessions, the types of food you like and dislike and your favorite coffee shop and specific drink order.
The answers are dated and stored in the user's profile. New questions are added weekly and previous answers can be updated at any time.
Users login to the app with their mobile phone number, and the app is expected to integrate with Facebook in the future.
Ask Likely costs $0.99 and is available in the App Store for iPhone users and Google Play for Android users.
Please enable JavaScript to view this content.