Westfield Mayor Andy Cook is already thinking about the city's next big investment.
The city has pumped $45 million into the 400-acre Grand Park Sports Campus and has $25 million pegged for a downtown urban plaza. Now Cook wants to build a civic center.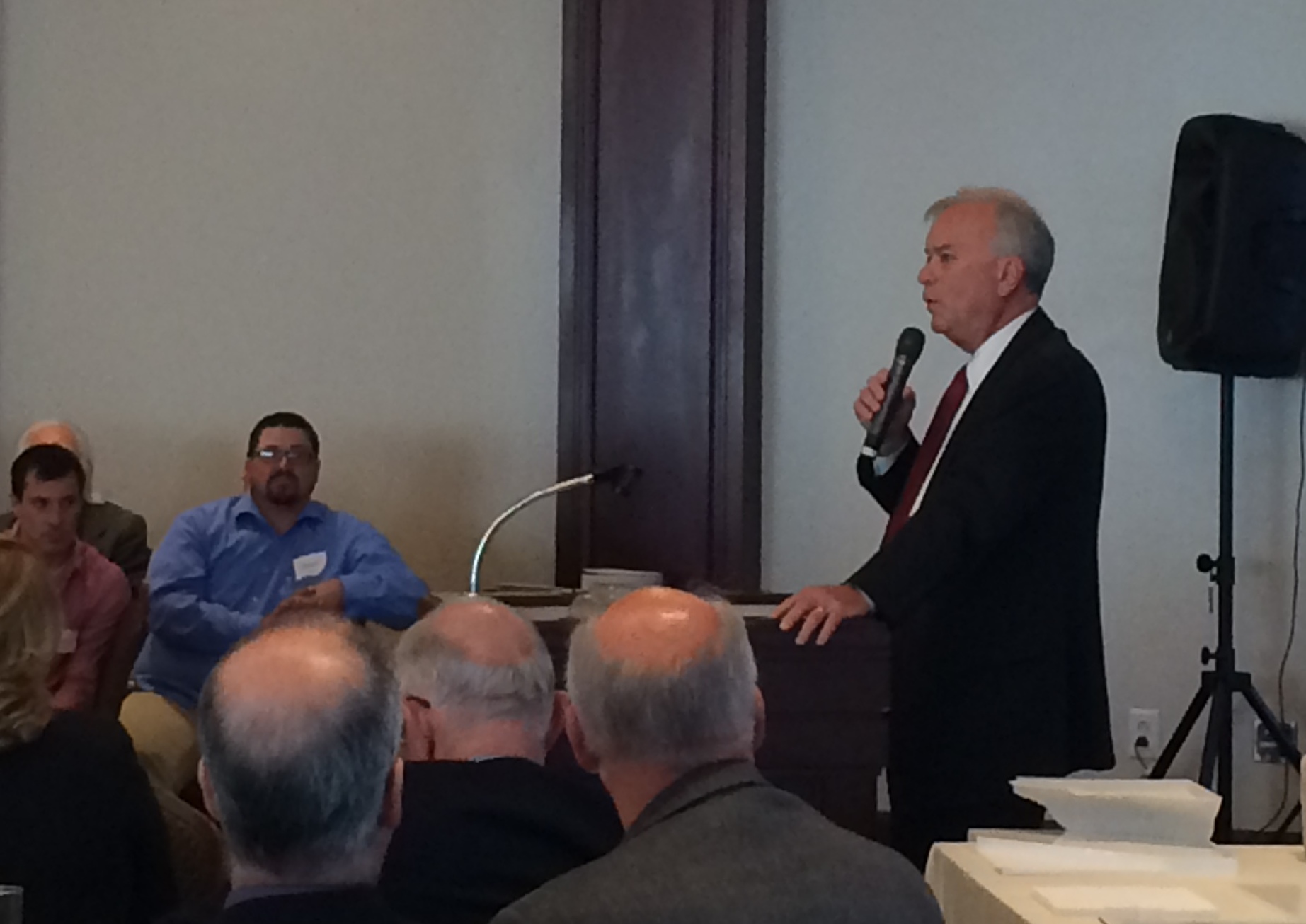 During his state of the city address Thursday afternoon, Cook said he doesn't know exactly what the center would look like, what it would cost or where it would be located. But he said he'd like to build a place where a variety of services could be combined—like a city hall with township offices in the same space.
"These are wild ideas," Cook said. "Some of these people I haven't even talked to."
He also said a civic center space could include a public library, school administration offices and a health clinic.
"Think about it," Cook said.
Meanwhile, the $25 million urban park project that has been progressing slowly is still in the design phase. Construction on Grand Junction Plaza had been expected to start this year.
"They're kind of picky," Cook said about the task force that has been working on the project for eight years.
Cook said David Rubin, principal of Philadelphia-based Land Collective, the design firm hired to create the urban park, should be visiting within the next few months with updated plans.
The 10-½-acre park would include a festival plaza, great lawn overlooking an outdoor stage, a sit-down restaurant, and trails. It would be located on land southwest of Main and Union streets with space for future private investments.
"It's going to capitalize on the heart and soul of the city," Cook said.
Cook also would like to ask the taxpayers for more money.
He said he plans to introduce a proposal to the Westfield City Council to raise the local option income tax rate to increase funding for police and fire.
"It's going to cost you a little more money," Cook said. "We're unable—manpower wise—to keep up with our needs."
He said it could be $10 or $20 extra per month.
"Your cable bill has probably gone up more than that," Cook said.
Cook also gave an update on projects at the city's main attraction and investment—Grand Park.
He said the Jonathan Byrd's Fieldhouse for indoor basketball and volleyball will open Jan. 2, and the 371,000-square-foot indoor soccer facility being constructed by Holladay Properties will be finished by June.
"Those buildings will add a huge resource to Grand Park," Cook said.
Please enable JavaScript to view this content.