The former Walgreens and temporary Kroger site on Rangeline Road in Carmel could be redeveloped into a new bank location.
Columbus, Ohio-based Huntington National Bank has filed plans to construct a 3,180-square-foot brick building on the 2-acre property at 1215 S. Rangeline Road.
The bank would sit on the northeast corner of Rangeline and Executive Drive with parking surrounding it to the north and east.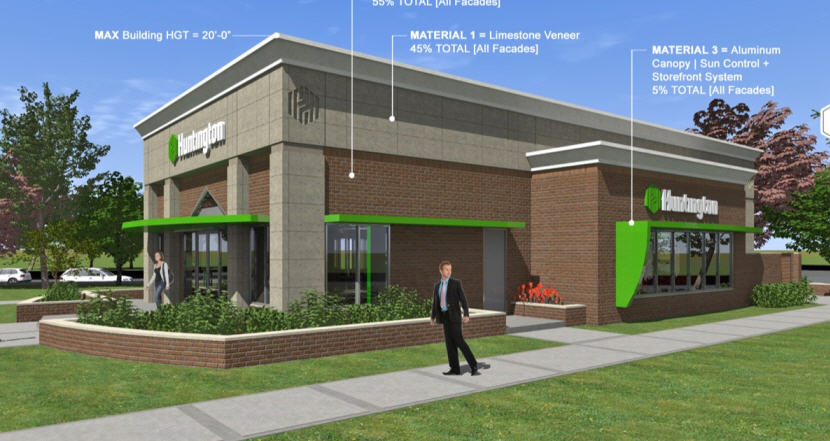 The existing building would be demolished.
Kroger operated out of the former Walgreens during its $10.8 million renovation of its store next door. The renovated and expanded grocery store re-opened in June and operations were transferred out of the temporary building.
The property is across the street from the vacant Party Time Rental warehouse, which is also expected to get a makeover. Anderson Birkla Investment Partners LLC has proposed a $60 million mixed-use project for the 6.5-acre site that involves apartments, retail, offices and public space.
The Carmel Plan Commission will consider the bank's proposal at its Dec. 15 meeting.
Huntington Bank has three other locations in Carmel—one to the north on Rangeline Road, another on West Main Street in the the Arts and Design District and one on Old Meridian St.
Please enable JavaScript to view this content.