The $25 million indoor soccer facility at Grand Park in Westfield is on track to open in July—but North of 96th got an early peek.
Local officials signed a beam for the nearly 400,000-square-foot structure this week and toured the two-story building attached to the arena where three full-sized turf soccer fields will be located.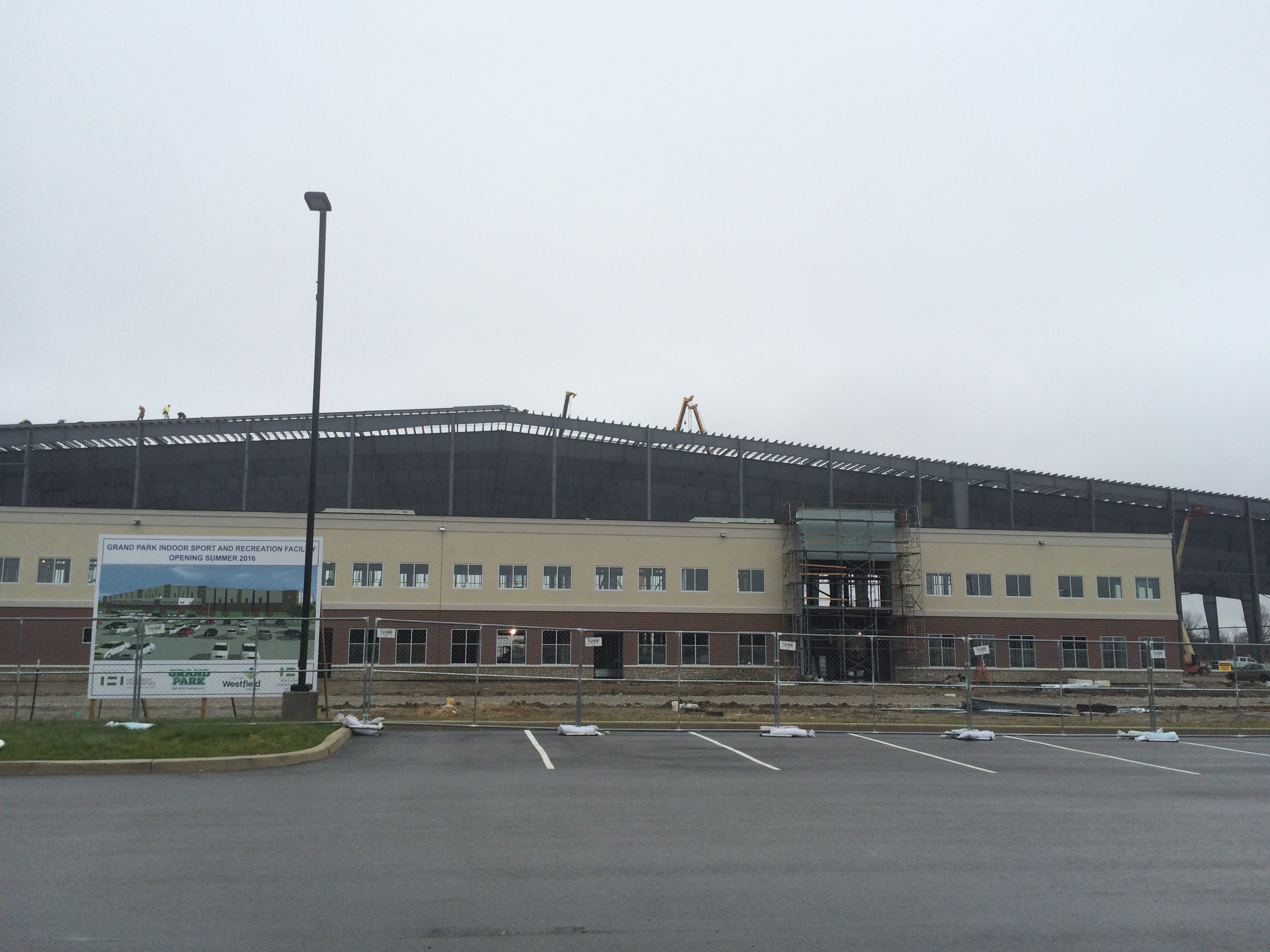 Private developer Holladay Properties is financing and building the facility with a $25 million loan that the city would pay back over 25 years. With interest added, the total cost could be near $53 million. Under the agreement, Holladay will lease the arena to the city, which will then sublease it to other tenants, including Jonathan Byrd's, Indiana Sports Properties and Indiana Soccer Association.
Grand Park Director Ken Alexander said the facility will be used for tournament and camp check-in, private events and parties, food services and possibly physical therapy and fitness.
"This is truly going to be the hub for all activity at the park," Alexander said.
The restaurant operated by Jonathan Byrd's will feature a variety of food stations and indoor and outdoor seating will be located next to the main entrance. The Greenwood-based company will also run catering services out of the space. (Jonathan Byrd's is also investing in an adjacent five-story hotel and secured the naming rights to the nearby basketball and volleyball fieldhouse.)
Indiana Sports Properties will occupy space on the other side of the main entrance, and President and CEO Don Rawson said he will be tripling his staff size.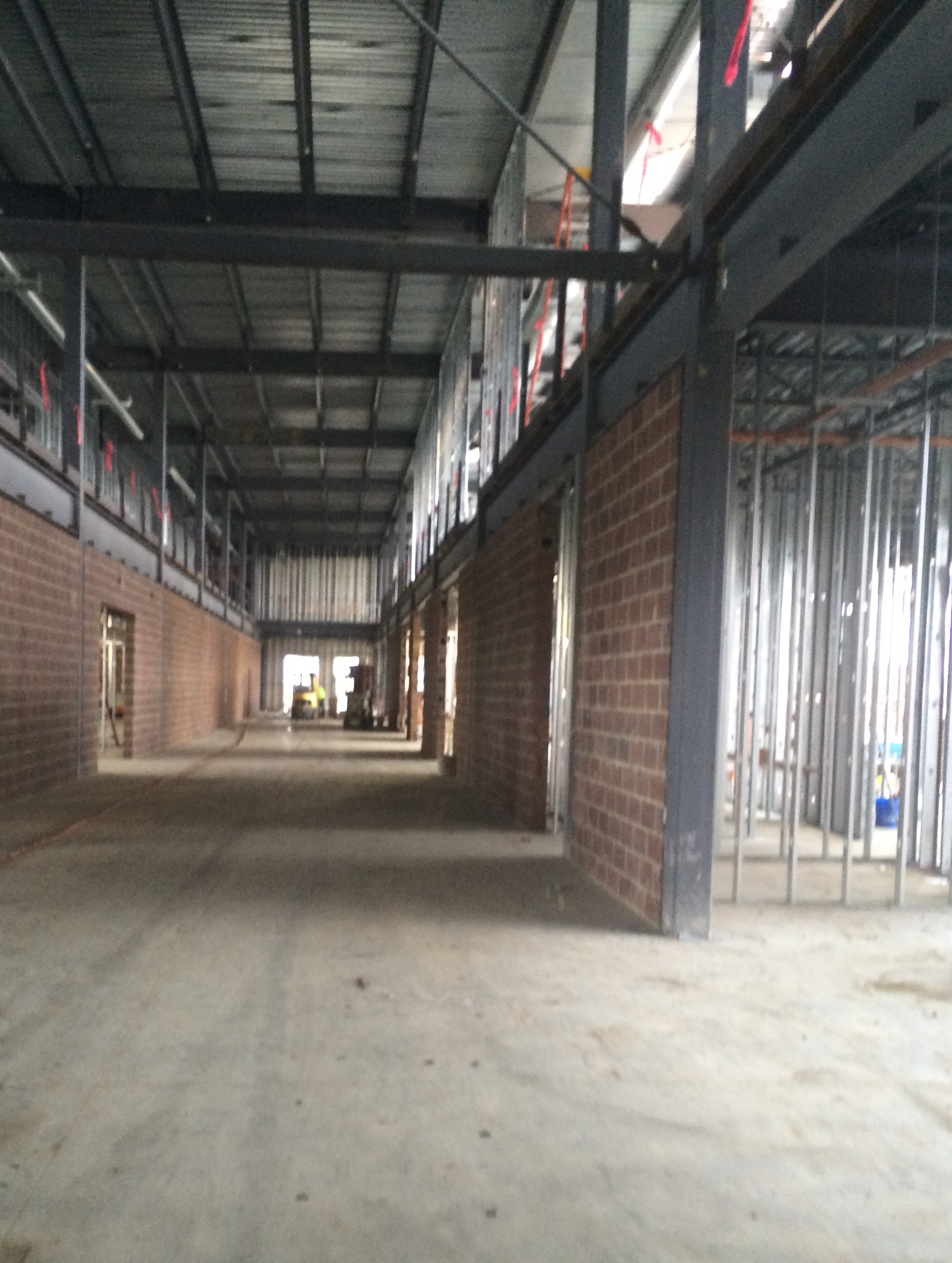 The first floor will also have a retail shop for Grand Park merchandise and athletic gear such as braces, wraps and shoes. At least two other retail spaces are in the designs, but tenants have not been determined. Alexander said he'd like to see one of the available areas become a fitness center for parents of athletes.
On the second floor, two mezzanines, multiple suites and a lounge will overlook the arena. Jonathan Byrd's will also provide food and drink to visitors on the upper level.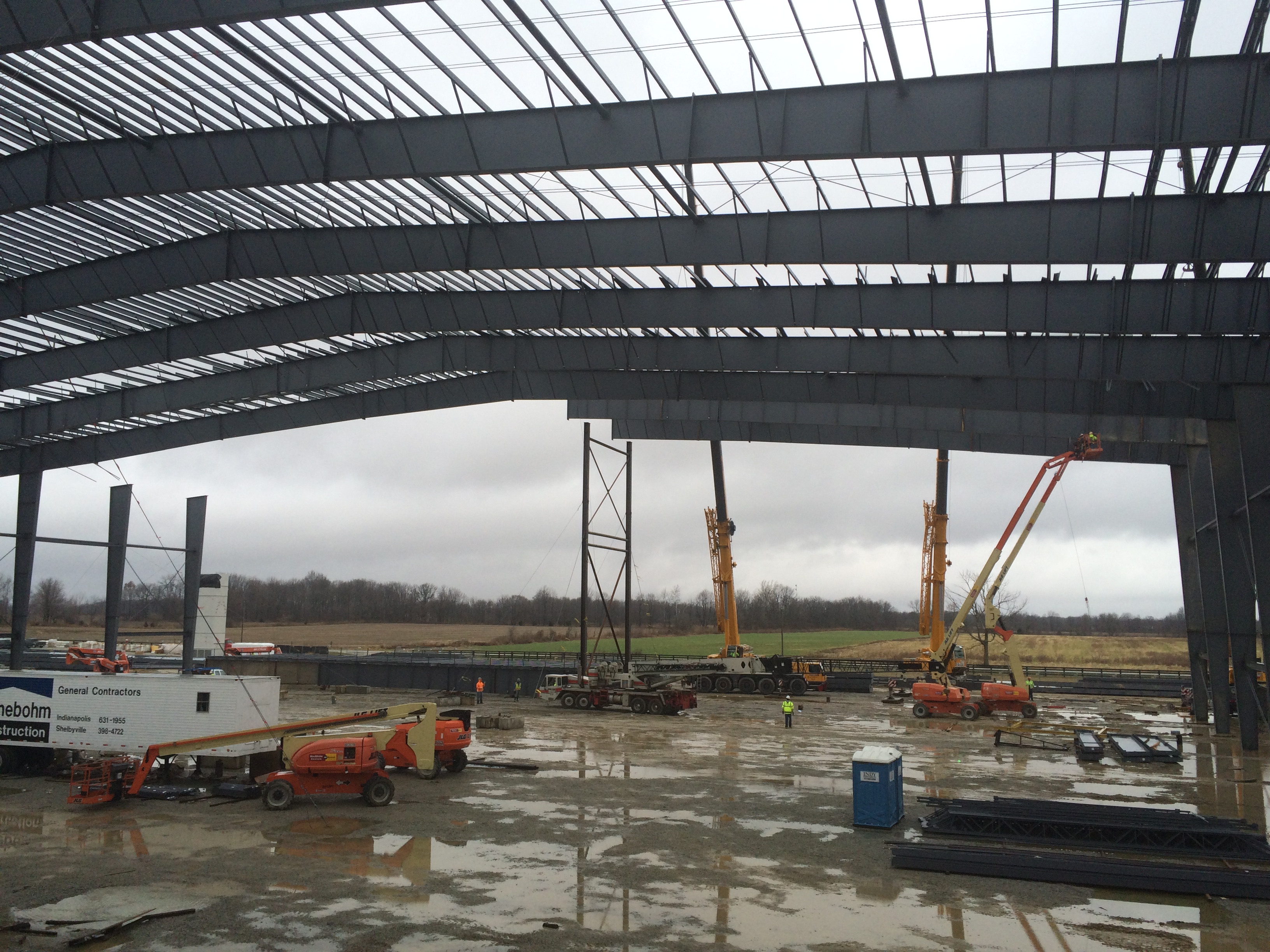 Also on the upper level, Grand Park staff have offices, and the Indiana Soccer Association will occupy about 2,000 square feet. One commercial space remains unclaimed on the second floor, but Alexander said the park is nearing an agreement with a sports rehabilitation group.
The three fields in the arena have not been named—and neither has the actual facility. Park officials are expected to finalize a name for the building in the near future, and sponsorships for field names are being discussed.
The fields will also be capable of having temporary flooring installed so other events such as conventions or hard court sports can be scheduled.
The building's tentative grand opening is scheduled for July 23 but it's possible events could start before then.
"This is truly an economic engine," Alexander said. "It's a monstrous facility."
Please enable JavaScript to view this content.