Commercial struggles seem to be continuing in the Village of West Clay in Carmel.
According to a sign posted on its doors, Pizzology Craft Pizza + Pub closed after business Dec. 23.
"We're grateful for the support we've been given over the last year and hope to see you at our other locations on Hazel Dell and Mass Ave," the sign read.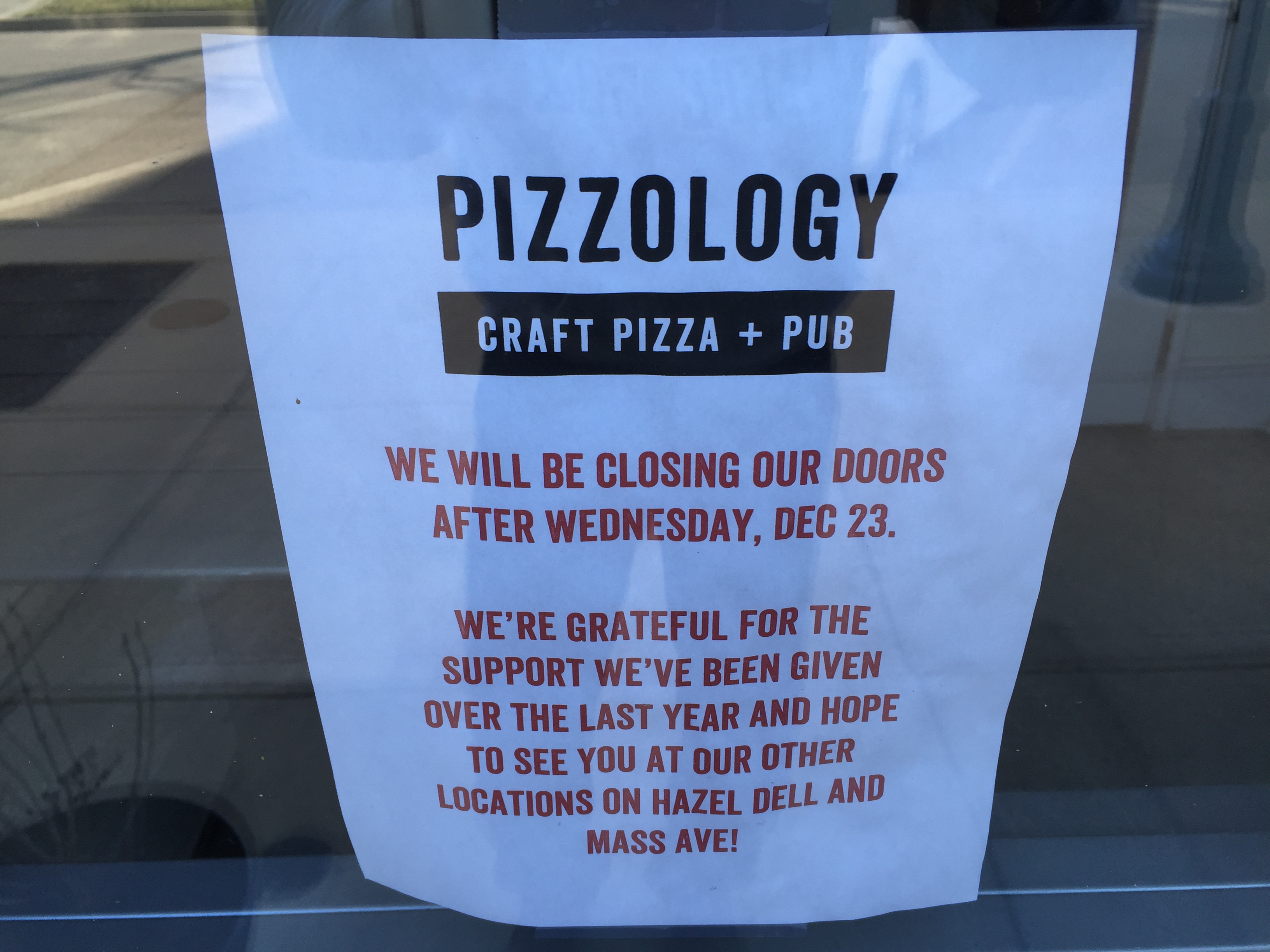 The restaurant was located within The Village Center Shoppes, which is considered the neighborhood's downtown and is tucked behind rows of houses making it unnoticeable from the main corridors of Towne Road and Main Street.
Developers and retail experts have regularly cited the lack of visibility as a reason why the commercial center hasn't lived up to expectations.
After Danny Boy Beer Works, Greek's Pizzeria and Pizzology opened in 2014 and 2015, some were hopeful the momentum would keep building.
But this past fall, officials with Brenwick Development Co., which started building the "new urbanism" neighborhood in 1999, admitted it would be "unfeasible" to wait for more office or retail opportunities within the community.
The company is requesting permission from the city to add more housing instead of more commercial space. In the Village Center, Brenwick wants to construct future buildings with retail on the ground level and lofts on upper floors. The new plan would add 30 lofts and nine townhomes to the area.
The proposal is pending before the Carmel Plan Commission.
Pizzology has two other locations—608 Massachusetts Ave. in Indianapolis and 13190 Hazel Dell Parkway in Carmel.
Local restaurateur Neal Brown opened Pizzology in the Village of West Clay in 2014 in the long-vacant Pamfilio's Italian Restaurant space in the Brenwick Building at 12821 E. New Market St. At the time, Brown said he liked the idea of being in a neighborhood setting.
Brown did not immediately respond to IBJ's request for comment.
Please enable JavaScript to view this content.