When Ikea confirmed in the fall that, after a decade of contemplating the area, it would open a store in Fishers in 2017, some local readers already knew what to expect—arrows on the floor to weave you through the maze-like departments, Swedish meatballs at cheap prices, and massive amounts of assembly-required furniture.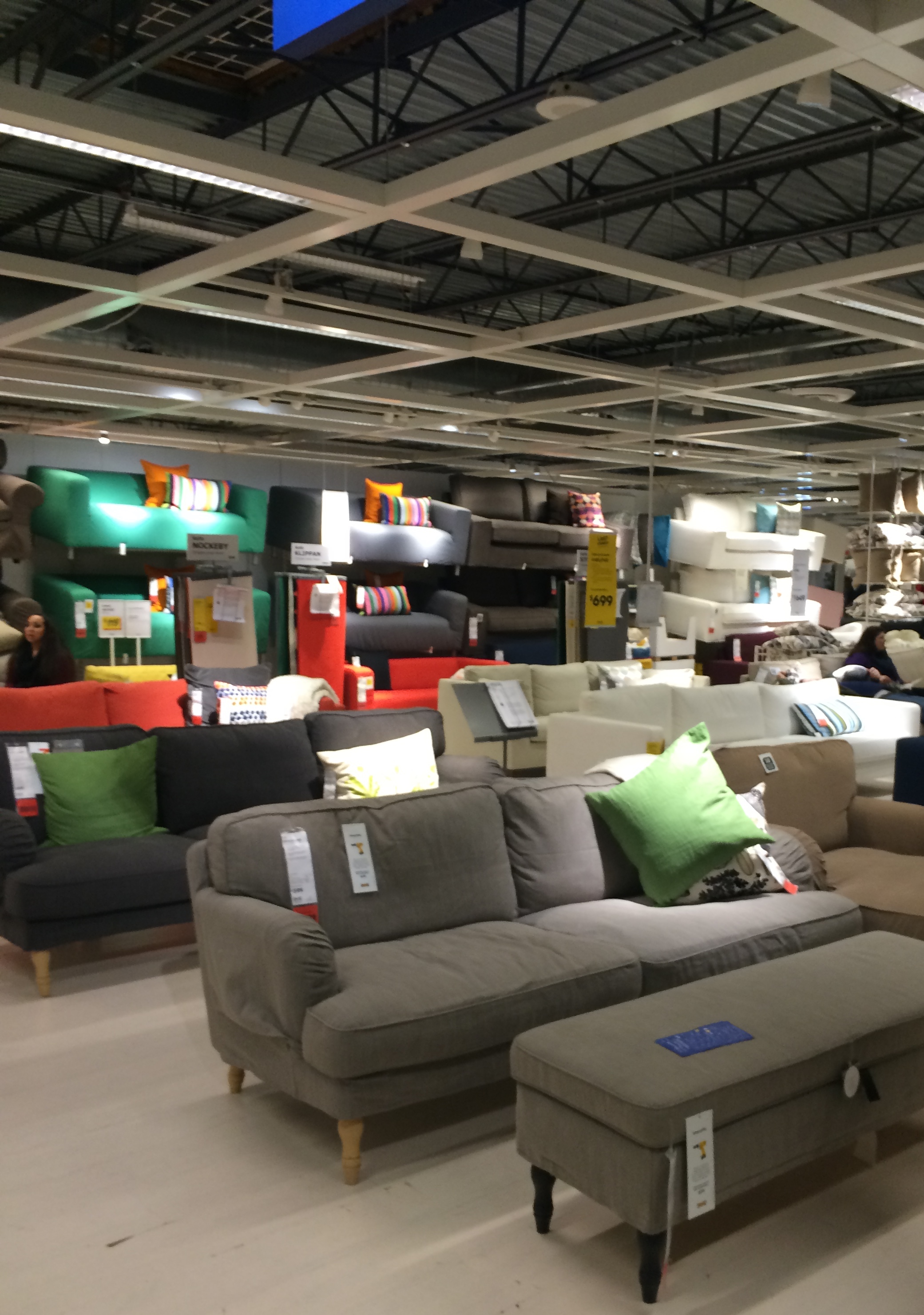 Unfortunately, I was not in the group that understood the frenzy surrounding the Swedish home furnishings retailer. Up until Saturday, I had never stepped foot inside an Ikea store. It's OK to gasp. I'm willing to bet some of you out there are like me—new to the Ikea world and afraid to admit it.
So, on Saturday morning, I traveled to West Chester, Ohio, which is the home of a 340,000-square-foot Ikea with 1,400 parking spaces. (The next closest store is outside of Chicago.) Here's a quick primer on what fellow beginners can expect, so hopefully no one stands out as a first-timer. 
• Just to set the scene: The West Chester Ikea was built to contain three model homes, 50 room settings, a supervised children's play area, and a 300-seat restaurant. Other family-friendly features included a "Children's Ikea" area in the showroom, baby care rooms, and play areas throughout the store.
• Signing up for Ikea Family is a way to get certain discounts. The kiosks to create your account are near the entrance.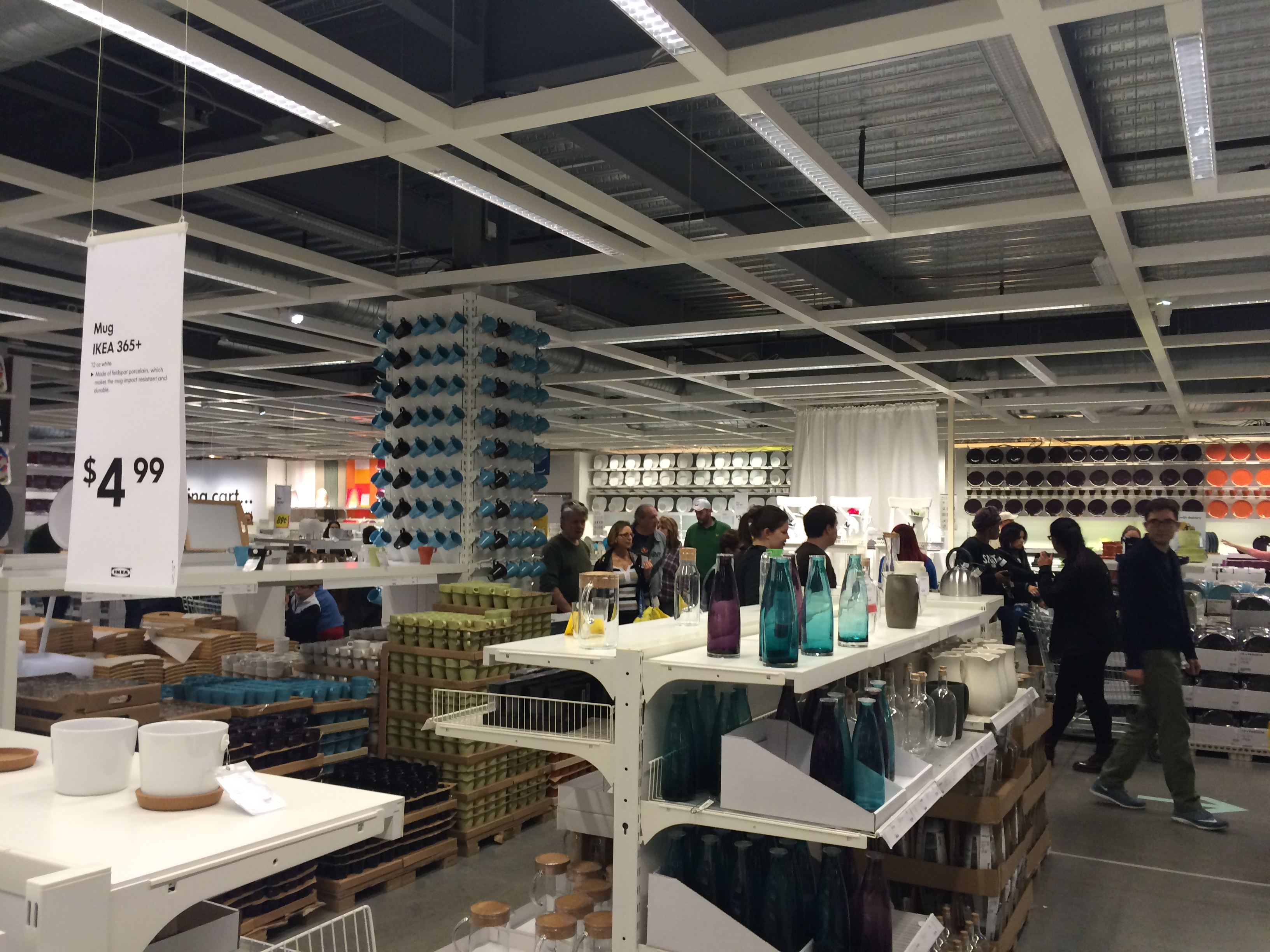 • Following the arrows seems easy enough, but you still might find yourself feelings lost or overwhelmed because the showroom (second floor, first photo) and the marketplace (first floor, second photo) are both quite large. You start your shopping trip on the second floor and work your way down.
• For most items in the showroom larger than a bread box (typically furniture), you write down the product name, article number, aisle and bin. Ikea has forms and pencils spread throughout the store for you to use. You'll pick up your desired items at the end of your trip in the store's onsite warehouse.
• That being said, make sure you bring a vehicle big enough to carry your things home, or else be ready to pay for delivery.
• For smaller items, make sure to grab them if you think you might want them. This isn't like a regular store where you can circle back to an item you missed. Once you've walked passed it, you'll have to walk against the flow of shoppers to return to an area.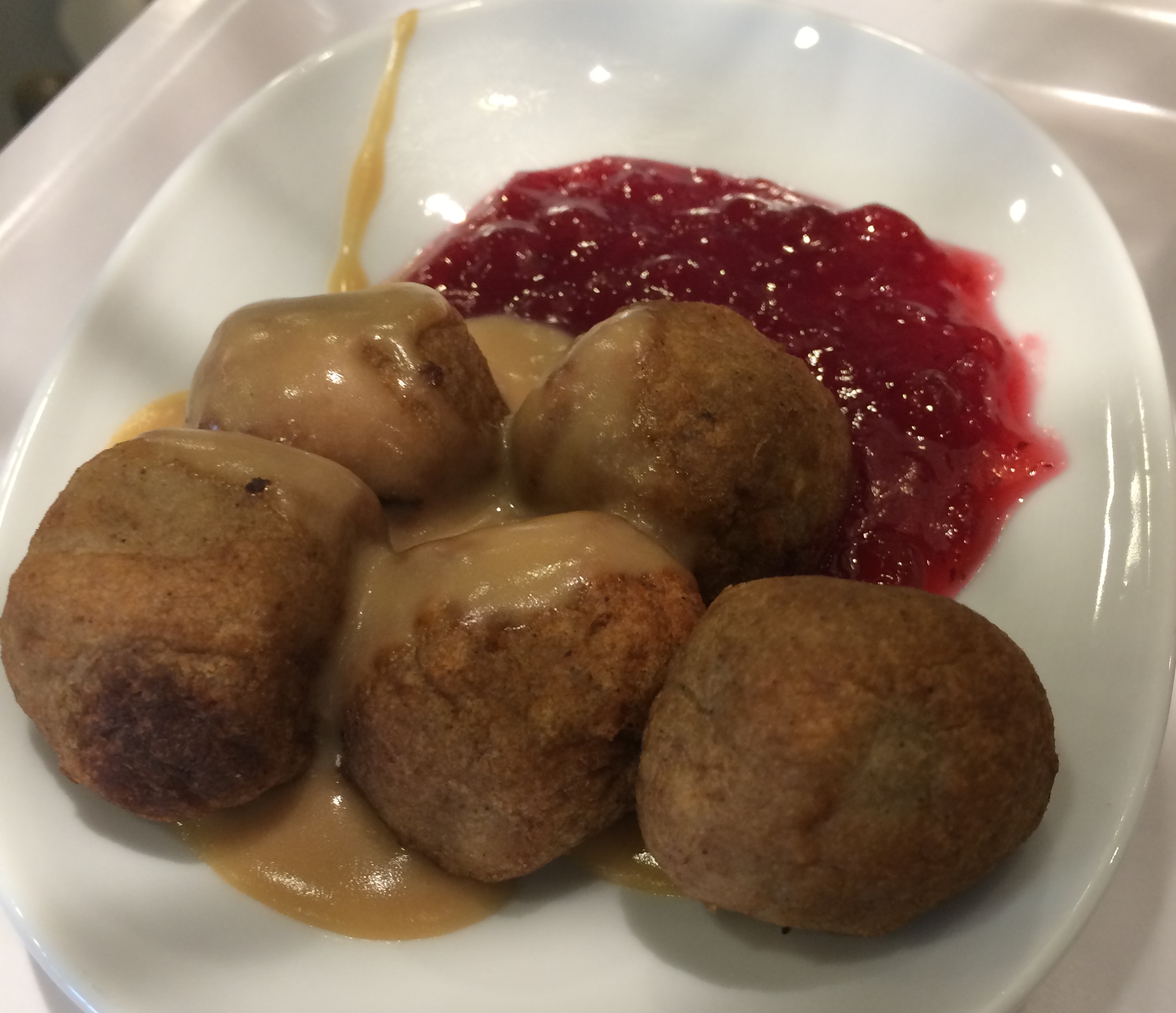 • You'll probably be there for multiple hours, and Ikea is prepared for shoppers to get hungry. A cafeteria-style restaurant sells Ikea's famous Swedish meatballs (third photo), plus side dishes like macaroni and cheese and mashed potatoes. A salad bar also is available.
• Ikea does not bag your items when you check out. So be prepared if you're buying a large quantity of small items.
• Building Ikea  furniture is as difficult as you think it would be. I purchased two items that required assembly–a set of drawers for a work stations and a kitchen cart—and it took most of my Sunday to finish both. The instructions are images only, and can be confusing to understand.
Now that I've been immersed into the Ikea world, I understand the appeal. You can steal interior design ideas from the showroom, purchase affordable pieces to furnish your home, and snag some essential items like kitchen utensils or candles for a bargain. I might not return to West Chester before the store in Fishers opens, but I'll probably be a regular Ikea customer. That being said, I'm sticking to the no-assembly-required items from now on. 
Please enable JavaScript to view this content.