In the first time in the town's history, Whitestown officials are cutting the ribbon for a grand opening of a business in its downtown.
It's not that businesses don't exist in the short stretch of Main Street or elsewhere in the growing community, but in the past the Boone County Chamber of Commerce or Zionsville Chamber of Commerce officially welcomed new enterprises.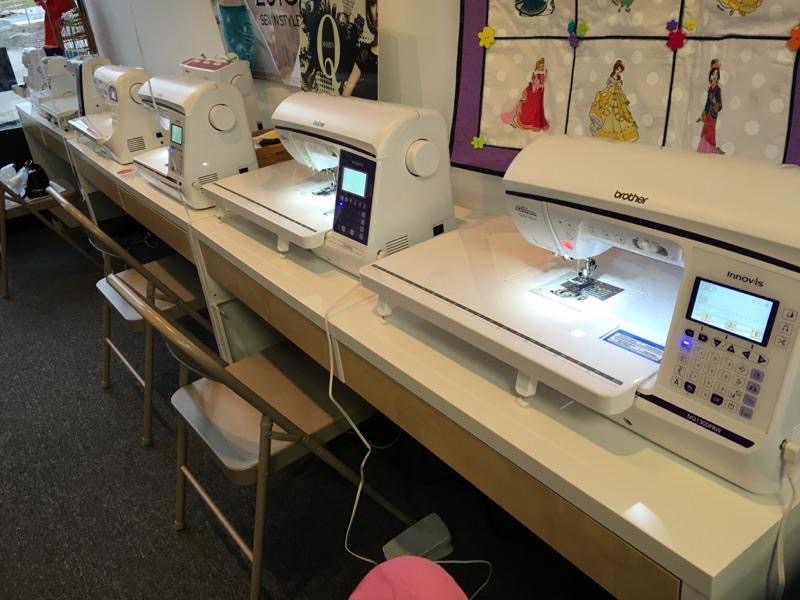 Designer Sewing Center officially opened Tuesday morning at 8 S. Main St.–although it had a soft opening in December–with Whitestown representatives, including town manager Dax Norton, present for the ribbon cutting ceremony.
Owner Natalie Reiners said she has been surprised by the volume of customers so far, believing business wouldn't pick up for several months.
"We were so welcomed it was unbelievable," Reiners said. "At first I was like nobody is going to come. I had nothing set up."
Reiners worked in the fashion textile industry for years and spent time with a label manufacturer for Nordstrom and Saks Fifth Avenue in the 1990s.
The store is located in a renovated building constructed in the 1800s.
Reiners said she wanted to open a store for years, and being located in Whitestown allowed her to sell products from Bridgewater, New Jersey-based Brother International because it was far enough away from Brother dealers in Fishers and Indianapolis. She also lives in Whitestown.
In addition to selling sewing machines, the 900-square-foot store offers fabric, thread and patterns and 16 different courses with lessons created by Reiners. Classes are available for kids as well as adults.
"It's open to everybody," Reiners said.
Whitestown spokeswoman Tanya Sumner said she expects it to be the first of several ribbon cutting events for the town. Other upcoming openings will include the fulfillment center for New York-based Vroom Inc. and Which Wich in the Anson development.
Please enable JavaScript to view this content.