Westfield's co-working facility opened March 1, and expansion plans are already being discussed.
Curt Whitesell, real estate agent for WKRP Indy, created The Union to provide an option for small businesses in Westfield.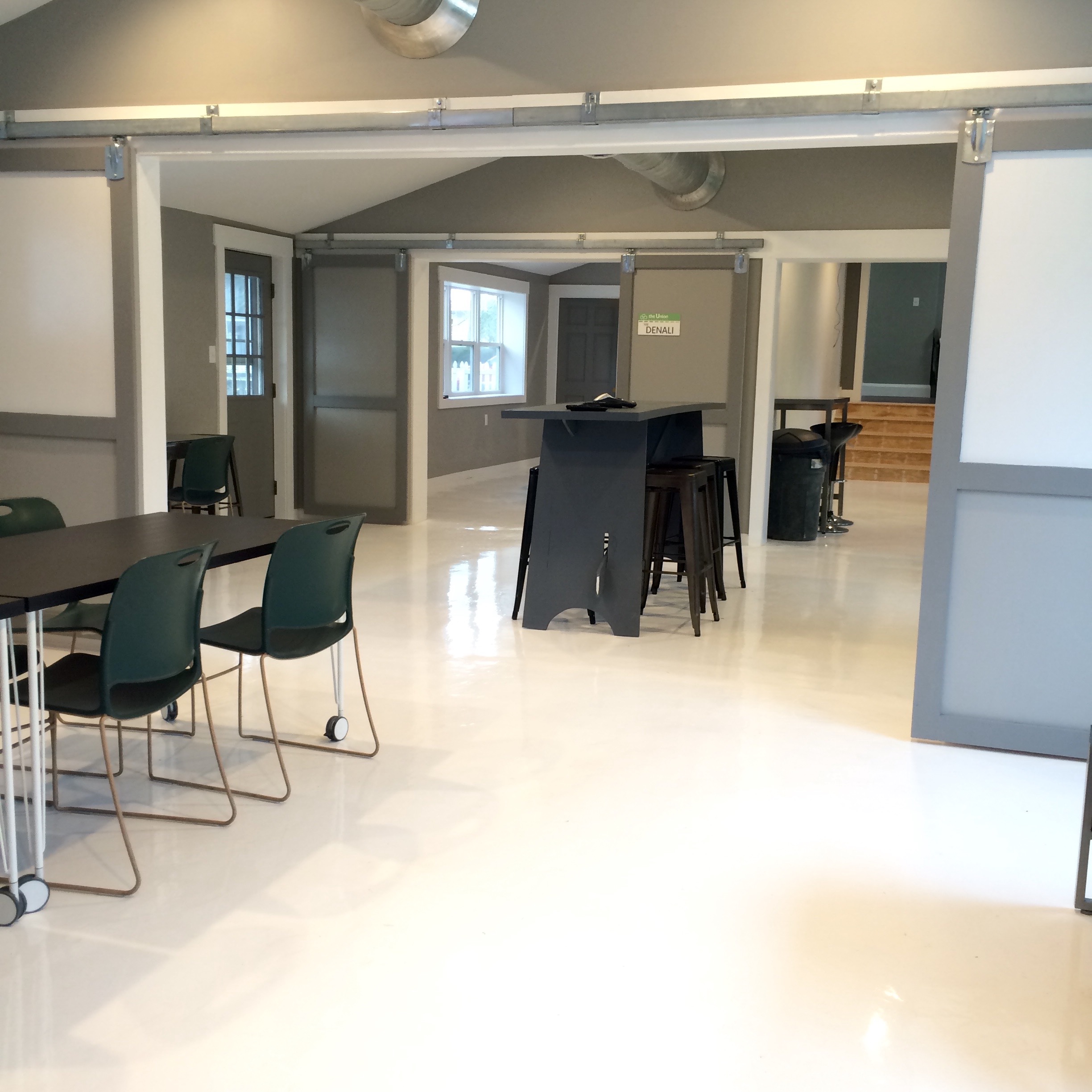 "We can't keep a coffee shop open and there's never a good workspace in downtown Westfield," Whitesell said.
The Union is in a 3,500-square-foot, two-story home at 136 N. Union St. The open common area consumes about 2,200 square feet of the building and includes three different sized meeting rooms open to members and for the public to rent.
Whitesell said he has 10 members and expects to grow that number to 30. He said the maximum he would allow is 40. General memberships cost $200 per month and include 24-7 access, Wi-Fi and use of the conference rooms.
The building also has six office suites that aren't open yet, but all have been leased. Rental rates for the private offices are between $300 and $500 per month.
North Ridge Construction and Estate Management LLC, Vision One Real Estate, WKRP Indy, Grand Junction Properties, Canadian moving company You Move Me and healthcare security company BlueOrange Compliance will occupy the six suites.
"We already have plans for expansion of those," Whitesell said. "We were surprised by the number of suite occupants."
Whitesell wouldn't specify the additional building being scouted for more office suites but described it as being adjacent to The Union.
The total cost to open the co-working space, including renovating and furnishing the building, was more than $400,000, Whitesell said.
He also hopes to use the space for events and meetings. The Westfield Chamber of Commerce already has plans to use it, and a fundraiser for Westfield-based The Heart and Soul Clinic is scheduled for March 16.
Please enable JavaScript to view this content.