Indianapolis-based F.C. Tucker Co. is moving its Carmel office to Midtown.
The real estate firm announced Tuesday afternoon that it plans to occupy 15,000 square feet of the first floor of the five-story Allied Solutions LLC headquarters building.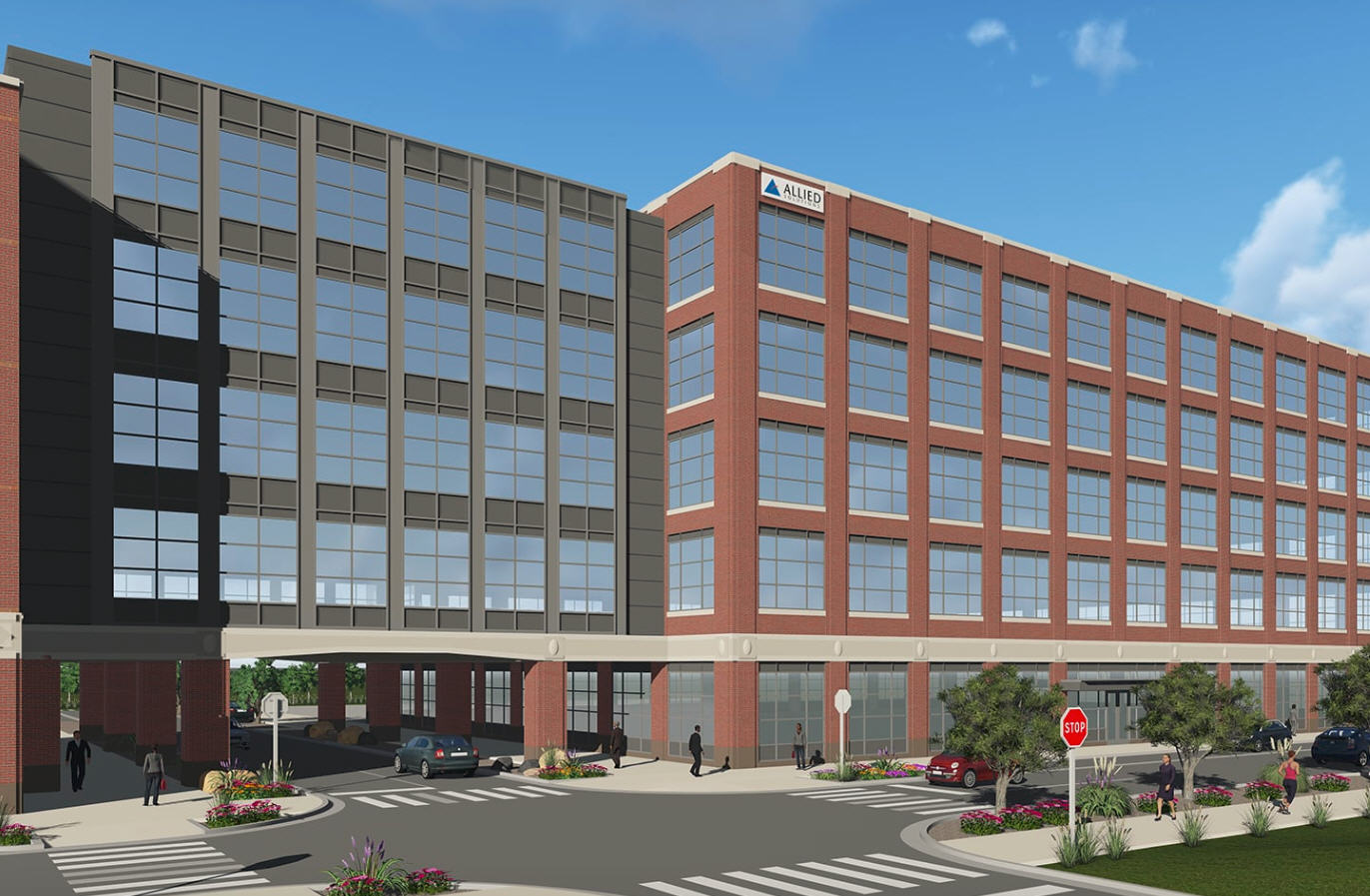 Allied Solutions, a Carmel-based firm that serves the financial sector, unveiled its $33 million headquarters in January. The new 137,000-square-foot building, being developed by Old Town Development, is scheduled to open in October 2017.
Allied is leasing the top four floors of the building, which will more than double the size of its existing leased headquarters in Carmel at City Center Drive and Pennsylvania Street. The company intends to add up to 600 employees by the end of 2025.
F.C. Tucker's existing office in Carmel, which accommodates 150 real estate associates, is located at 1119 Keystone Way, just to the south of Carmel Drive. The new space in Midtown will house all of F.C. Tucker's Carmel operations, along with a new mortgage center. The firm will have room to add 45 new real estate associates, although no timeline has been established for when jobs will be created.
"We embrace the live-work-play concept, where accessibility and connectivity matter to residents of a community," F.C. Tucker CEO Jim Litten said in a prepared statement. "We chose this location over other typical office space because it offers a vibrant sense of place and unique connection with the heart of the city."
Midtown includes more than 11 acres between Carmel City Center and the Arts & Design District along the Monon Trail. The development is expected to include five office buildings, providing 200,000 square feet of space, plus 200 apartments, two parking garages and a public plaza. It will cost $85 million.
Justin Moffett, of Old Town Development, said the tenant agreements already in place "speak to the fact that companies believe in the vision that Carmel has put forth." 
"This is really just getting the ball rolling," Moffett said. 
Litten said the company started searching for new office space about a year ago. 
"We looked at locations all over Carmel," Litten said. 
F.C. Tucker, which is headquartered at 9279 N. Meridian St., has more than 40 offices throughout Indiana and Kentucky.
In addition to the Carmel relocation, the firm is moving its southern Indianapolis office from 705 S. State Road 135 to a new building near Emerson and County Line roads by the end of the year. The company has also recently expanded its downtown Indianapolis office, opened a new location in Mooresville and upgraded other offices in central Indiana.
Please enable JavaScript to view this content.