Nearly 250 new housing units could be added soon to the 400-acre Legacy development in Carmel.
PM Development Holdings LLC has proposed developing 155 detached single-family homes and 94 attached units on about 35 acres in the community that launched in 2007 and already includes a mix of single family homes, apartments and commercial uses on 146th Street between River and Cherry Tree roads.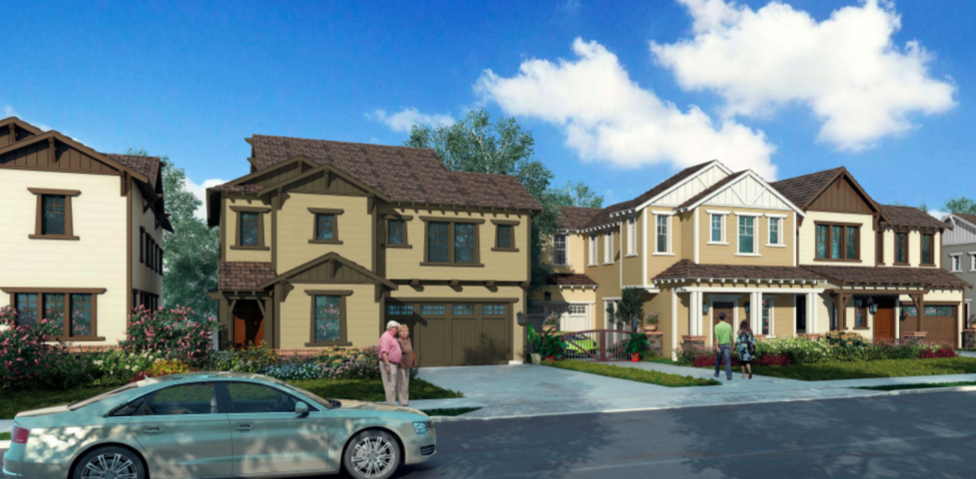 Known as "The Grove at the Legacy," the new development would be mostly located near the northwest corner of Community Drive and Cherry Creek Boulevard, just to the north of the existing Meadows at Legacy subdivision and the Overlook at Legacy.
The single family detached homes would be between 1,600 and 2,300 square feet and would cost between $330,000 and $370,000. Most of the homes would be west of Community Drive, but the first section with 23 homes would be to the east of the roadway.
The detached homes would border the subdivisions to the south. All of the houses would include a two-car garage and driveway.
The duplex homes would be in 47 buildings, and the units would be between 1,550 and 2,300 square feet. The developer expects to sell the units for $305,000 to $360,000.
All of the homes would be sold to individual buyers, according to Jon Dobosiewicz, land use professional with Nelson & Frankenberger, who is representing PM Development. But homeowners would not be prohibited from renting the property.
Residents in the adjacent communities have argued that the new homes would significantly increase traffic on already congested streets, cause parking issues and harm nearby property values.
Kevin Gray, a resident of the Meadows at Legacy, said the estimated prices for the homes seem too high given the similar prices of nearby homes that also offer larger lot sizes. He said he paid about $157 per square foot for his house, while the proposed homes at the Grove would range from $160 to $206 per square foot.
"We are naturally skeptical that these units could fetch that price," Gray said. "I'm not a real estate person. I'm a marketing person, but I do question what's the market for this?"
Residents have also voiced concerns about keeping green space within the development and the desire for community amenities like a pool.
"There are definitely concerned neighbors (including us) who feel misled about the vision for the land sold to us and are NOT happy with the plans we have seen," Laura McMichael wrote in a letter to the city.
Kathy Zeller, who lives in the Meadows at Legacy, also wrote to the planning department in opposition of the project, saying she would have "never purchased in this area if this proposed plan had been in place."
The project is headed to the Plan Commission's subdivision committee, which meets June 7.
Please enable JavaScript to view this content.