Two Carmel residents are investing in coffee shop that won't make them any money.
The Well—a not-for-profit that started in Nashville, Tennessee, in 2012—is expected to open by mid-August in The Edge on 116th Street and Lantern Road in Fishers.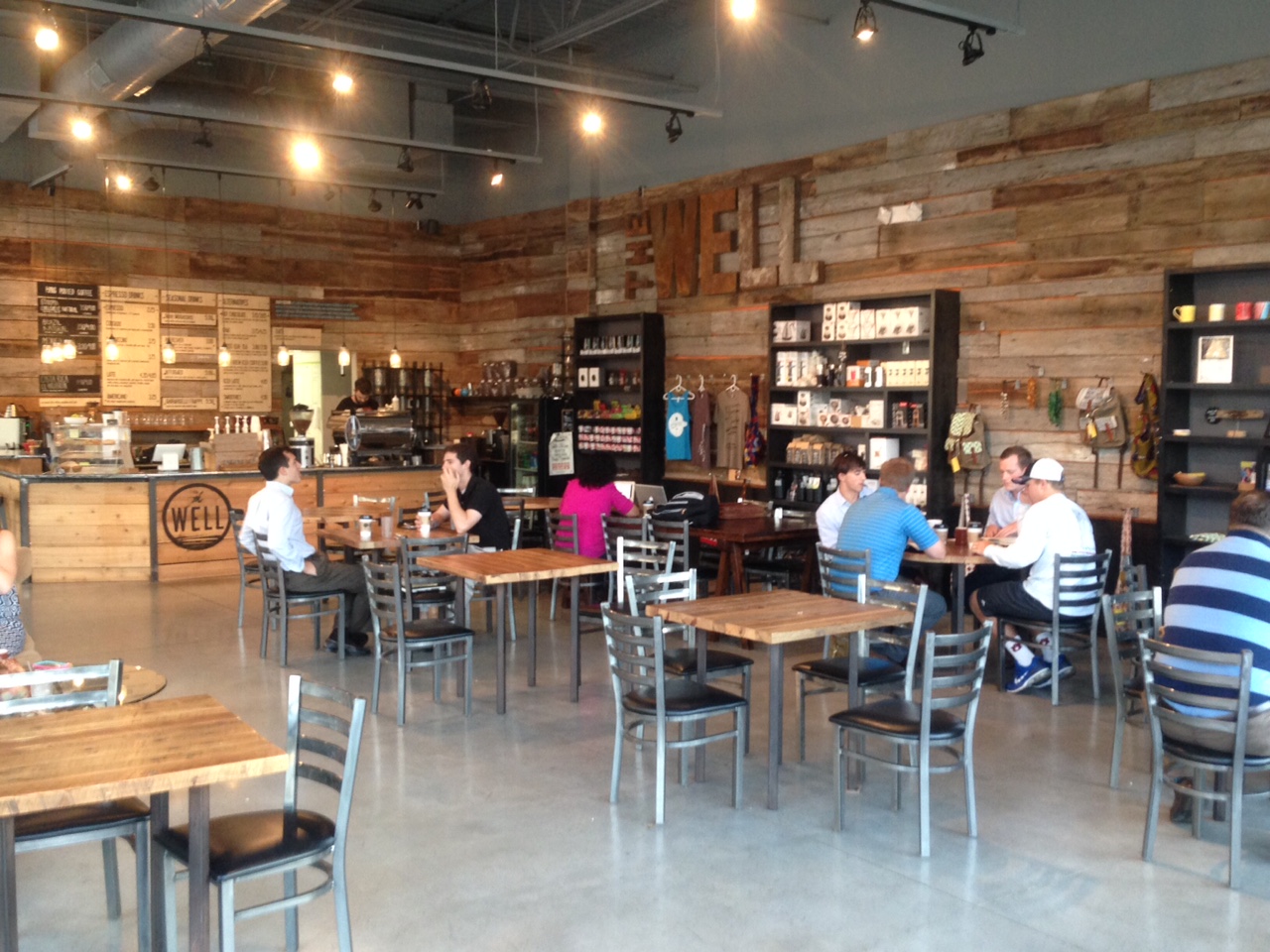 Debbie Zancanaro, a pediatrician at St. Vincent's Primary Care Center, and her husband Tony, a radiologist at Northwest Radiology Network, will be the owners of the first Indiana location for the business.
"We need to have something worthwhile to do," Debbie Zancanaro said, adding that she only works part time now and her husband expects to retire soon.
Less than two years ago, Zancanaro mentioned to a friend in Nashville that they were looking for an organization or cause to invest in. Her friend suggested she visit The Well, which donates all of its proceeds to digging wells in third-world countries.
The organization has funded the construction of 13 wells in places like Haiti, Kenya and Togo.
Zancanaro said she sat in the coffee shop for hours on her first visit, enjoying the community atmosphere and the coffee that is sweet enough that she can drink it black.
"It's just so exciting that all of the money goes to a good cause," Zancanaro said. "I was just sold."
Shortly after that, the couple became involved with the organization and joined the board of directors. Zancanaro said she immediately wanted to expand the coffee shop to Indiana.
They started scouting a variety of possible Indianapolis-area locations, including Broad Ripple, Carmel and near Butler University, but landed on Fishers because of the growing downtown and walkability factor.
"Fishers is more community oriented, and we're looking for that kind of place," Zancanaro said.
The 2,000-square-foot Fishers location will feature outdoor seating, two meeting spaces enclosed with glass windows that will be free for the public to reserve and a stage for small performances.
It is expected to cost more than $150,000 to open, which Zancanaro said is comparable to the more upscale location in Nashville.
A store manager will be the only salaried employee and several hourly employees will also be hired.
"My husband and I will make no money off this whatsoever," Zancanaro said.
The coffee is single-sourced, and they work directly with coffee bean farmers.
The drink menu also includes a variety of specialities, like the "Cuban," which is a double shot of espresso and steamed sweetened condensed milk and "What's in a name," which is a white mocha latte with a hint of rose.
Zancanaro said there's also a cold coffee drink that includes Coke in the recipe, which she's hoping Fishers Mayor Scott Fadness will enjoy. (Fadness is frequently seen drinking Diet Coke.)
Zancanaro said the cost per drink is comparable to Starbucks.
The Well also sells bagged coffee for about $14 per bag.
In addition to the coffee menu, Zancanaro is expecting to offer a breakfast menu with pastries, egg casseroles and Belgian waffles and a lunch menu that includes sandwiches, wraps, soups and salads.
By the winter, she plans to add a dessert menu.
The Well has two existing locations—both near Nashville. This will be its first out-of-state store, but likely not the last. Several other Tennessee locations are in the works, and Zancanaro said the organization has received inquiries from investors in Texas, Florida and Alabama. The Fishers location is serving as the test run.
"We are very optimistic about this," Zancanaro said.
Please enable JavaScript to view this content.