The $225 million mixed-use development envisioned to border Grand Park Sports Campus along 186th Street in Westfield has gotten a slower start than some expected.
Developer Steve Henke introduced plans for the 220-acre Grand Park Village in late 2012 with the concept of an East Coast-styled community with shops, restaurants, entertainment venues and multi-family housing surrounding a lake with a boardwalk. A carousel would sit on one end of the lake, and there would be water activities like kayaking and pedal boats.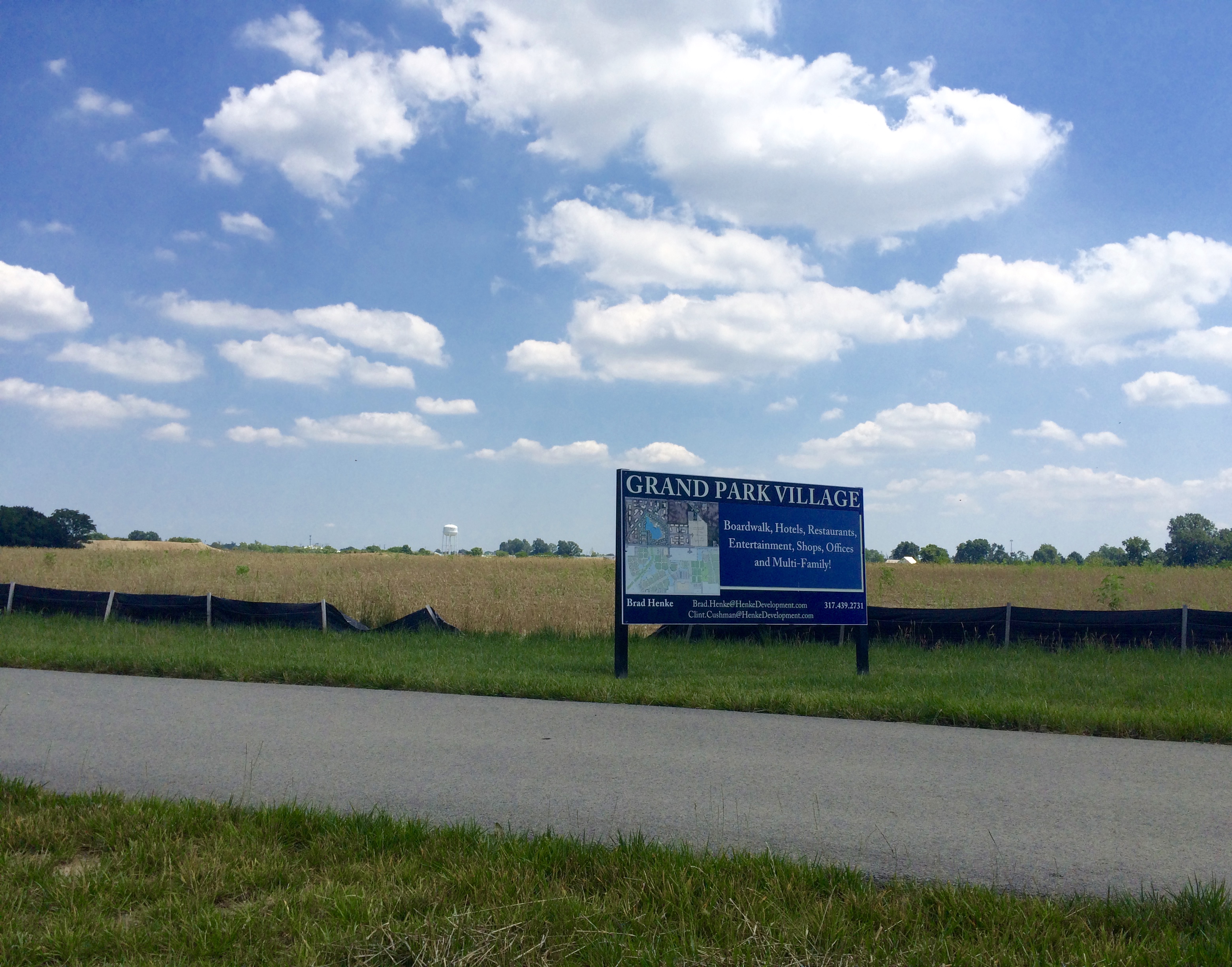 "It's almost like a mini-Disney," Henke said.
His idea hasn't changed since then, but only a couple parts of the project have gotten started.
The 15-acre lake has been dug out in the middle of the property, and Carmel-based Mainstreet Property Group was the first to invest when it constructed a $16 million rehabilitation and senior care facility called Wellbrooke of Westfield on seven acres in 2013.
"It was just a cornfield at the time. In fact, we had to give them an easement through the cornfield because there was no street to get to the construction site," Henke said about the development of Wellbrooke.
Retail, restaurants and housing projects haven't followed yet, but Henke said the 125-room Cambria Suites hotel should be the first domino to fall.
"After Wellbrooke, I figured a hotel would probably be the next thing and retail following after that," Henke said. "Cambria is the real jewel of Grand Park Village because it will be a state-of-the-art, beautiful hotel."
Cambria announced plans for the $17 million hotel in October 2014 and had been expected to be the first new overnight lodging option in Westfield, but a 93-room Hampton Inn broke ground near State Road 32 and U.S. 31 in May.
Construction on the Cambria hasn't started yet, but Henke expects that to change soon. Cambria recently closed on the purchase of the property. 
A 40,000-square-foot multi-tenant retail and office building called The Shoppes at Grand Park Village should be under construction the same time as the hotel, according to Henke.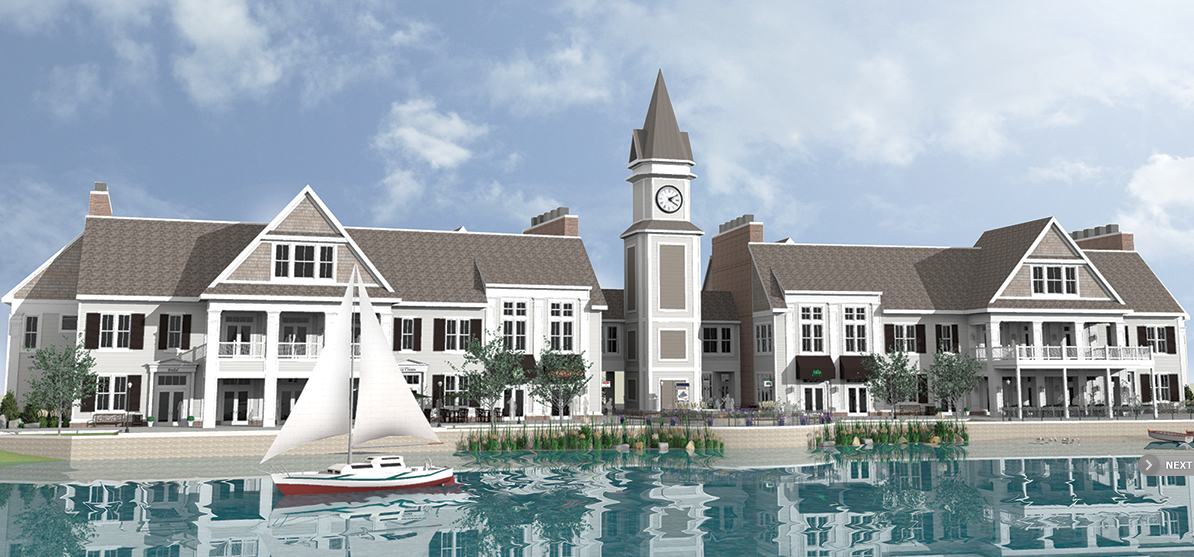 It's being developed by Greenfield-based Greenwalt Corporation on three acres of land.
Westfield Mayor Andy Cook had mentioned in his State of the City address in 2013 that a two-story, 34,000-square-foot retail building was supposed to break ground in spring 2014, but construction never started.
No retail tenants have been named yet, but Henke said he knows that a movie theater, an indoor entertainment facility, brewpub, ice cream shop, pizza restaurant and sports bar have all expressed interest in locating in the Village.
The boardwalk surrounding the lake will be added during the same time frame as the hotel and retail building.
Another hotel has also made inquiries about the Village, and Methodist Sports Medicine is expected to construct a new orthopedics facility on nine acres of land, according to Henke.
Once complete, Grand Park Village is expected to have 1,000 housing units. Before the end of the year, a multi-family housing project with 250 to 270 units could be under way. Henke said he's talked to several development groups with plans for projects overlooking the lake.
Henke attributed part of the slow start to the doubt many people expressed about whether Grand Park would be successful.
"You went through phases. There was the phase where everybody said, 'Oh, it will never be built.' Then the next phase was, 'Well, OK they're building it, but nobody will come to it,'" Henke said. "The next phase is, 'Oh, it's just the first year.' Every year you could see there were less and less doubters."
Grand Park opened with 31 soccer fields and 26 baseball and softball diamonds in 2014. The Jonathan Byrd's Fieldhouse followed in early 2016, becoming the first year-round facility at the park, with eight basketball and volleyball courts.
The Grand Park Events Center, which includes three full-sized indoor soccer fields that can be converted for other sports or non-athletic events, is scheduled to open July 22.
"Those who get in early are going to get the best bargains and the best locations," Henke said. "All that's all coming together now."
Please enable JavaScript to view this content.