Henke Development Group's latest housing project is coming along faster than expected after breaking ground at the end of last year.
The 800-acre upscale Chatham Hills golf community in Westfield has about 65 homes under construction now, and that could exceed 100 before the end of the year, according to developer Steve Henke.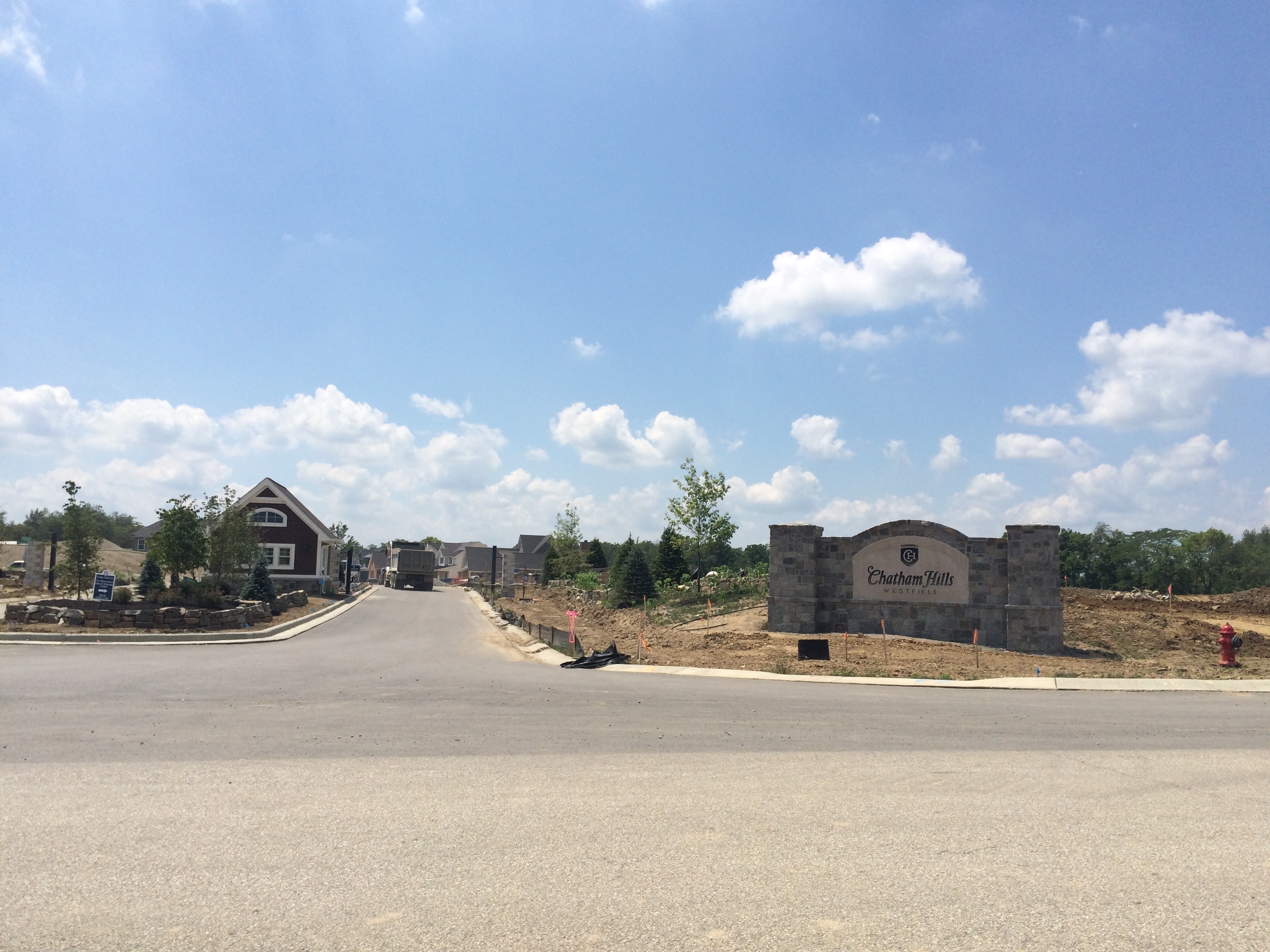 In 16 months, Henke said they've sold 145 homes—a significant increase in demand compared to his other massive housing project, The Bridgewater Club, which he began developing about 14 years ago. He said he only sold about 40 to 50 homes in the same time period at Bridgewater, which is similar in size but has fewer lots than Chatham Hills.
"It's really been amazing," Henke said. "There was nothing here Dec. 1."
The project stretches from 199th Street to State Road 38 and from U.S. 31 to west of Horton Road. When fully developed, which Henke estimated could still take 10 to 12 years, it could include 1,500 homes.
"Maybe a little faster because of the activity," Henke said.
Also, unlike his Bridgewater development, Chatham Hills has a reservation list for people interested in purchasing a home. Every time construction is ready to start on a new section, Henke has a lottery to determine the order of lot selection.
"It becomes a lot of fun," Henke said. "People get to meet their neighbors."
Chatham Hills homes are priced between $475,000 and $2 million—an increase from Henke's original projection of $275,000 to $1 million when he introduced the project nearly three years ago. The neighborhood is intended to have a mix of younger families and empty nesters.
Throughout the entire county, the number of homes being constructed is up 12 percent this year compared to 2015. Westfield has had more single-family building permits filed than any other community in the county, according to data from the Builders Association of Greater Indianapolis.
Henke credits the topography of the property, which features several creeks and rolling hills, as the reason for the increased demand. The upgraded U.S. 31, which allows residents to travel to the airport or downtown Indianapolis more easily, also helps.
"We all measure distance today by time, not by miles," Henke said.
The first residents moved into the upscale community, which is built around an 18-hole championship golf course created by legendary designer Pete Dye, in the middle of June.
The 18-hole course is expected to be open for play by September. The property also features a 9-hole par-3 course that should be complete next month and open in the spring.
In addition to the golf courses, the community will have about 40 acres of parks, garden plots for residents, a clubhouse with a restaurant, fitness center and gym, tennis courts and walking trails.
In September, the development will welcome Home-A-Rama, an annual show hosted by BAGI. The event allows the public to tour newly built custom residences. Eleven houses, which are all under construction, will be on display at Chatham Hills near the Tomlinson Road entrance.
Please enable JavaScript to view this content.