Pulte Homes is planning a massive residential community in Westfield that would surround an existing golf course.
The 780-acre development would include single-family houses, amenities like tennis courts and swimming pools, multifamily housing and a small section of commercial use. The area stretches from 146th Street to 166th Street along both sides of Towne Road.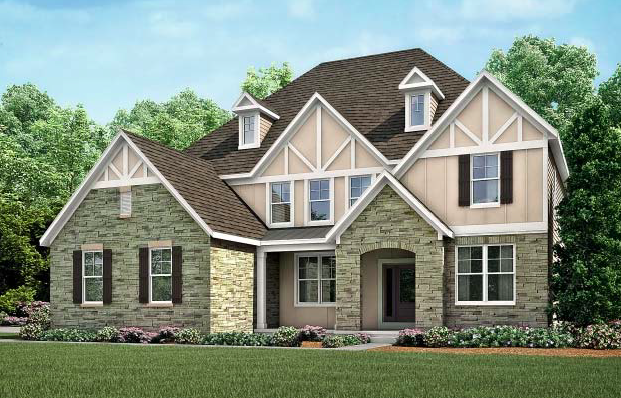 The Wood Wind Golf Course, whose future has been in question for more than a year, would be "the centerpiece of the development," according to documents recently filed with the city.
In February, Mark Thompson, whose family developed the city's only non-exclusive golf course in 1990 and still owns the property today, and David Compton, vice president of land acquisition for Pulte Homes, announced that Pulte would be buying the golf course and reviving it by surrounding it with a residential community. No further details were shared.
At that time, Doc O'Neal, of Cohoat and O'Neal Management Corp. which operates the golf course, said the long-term viability of Wood Wind was uncertain and a project like the one being proposed by Pulte could save it.
According to project documents, the golf course would be "partially redesigned, modernized and upgraded." Residents would be offered varying levels of membership to the golf course. It would remain open to the public.
New amenities including a recreation center, lap pool, resort pool, kid's pool, tennis and basketball courts and banquet pavilion would also be added near the clubhouse at Wood Wind. A trail network would wrap through the development and connect residents to the amenities.
At the earliest, the pools would be constructed in fall 2018 and completed within a year. The other amenities would be built at the earliest in fall 2019 and completed within a year.
The single-family areas would be a mix of two-story homes (see image at top) and ranch-styled houses intended for empty-nesters. The houses would range from 1,600 square feet to 2,900 square feet.
The multifamily section (see image at right) on the southwest corner of 151st Street and Towne Road could include up to 425 units. Nursing homes, assisted living facilities, daycare centers and offices also would be allowed.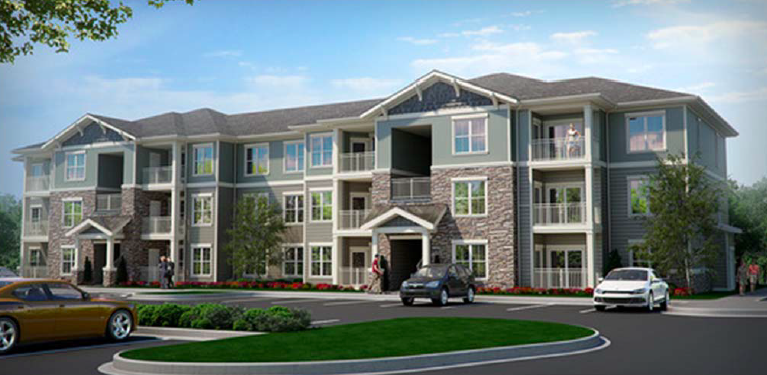 In the 20-acre commercial area near the northwest corner of 146th Street and Towne Road, any use currently allowed under the city's "general business" zoning would be accepted, along with up to one gas station, a hospital, assisted living facility and nursing home. Uses such as a self-service car wash, tattoo parlor, tobacco shop or truck rental business would be prohibited.
The project is much larger than the one previously proposed that failed to move forward after hundreds of residents opposed the project.
In March 2015, developer George Sweet had introduced plans to turn Wood Wind Golf Club into a 315-unit subdivision on 210 acres along Towne Road between 161st and 156th streets.
Pulte's proposal is also likely to receive pushback from residents, as a group had been pushing the city to designate the 3,100-acre area from 146th Street to State Road 32 and from Shelborne to Ditch roads as a Conservancy District.
"The Conservancy," as it had been referred to, would have limited development and protected larger residential lots and farms. But many of the families with large farm estates within the outlined district opposed the restrictions, knowing their property is poised for future development. 
Most of the residences include at least 3 acres of land. Only 15 landowners control two-thirds of the Conservancy district, which has not been approved and is not supported by city administration. The land included in Pulte's development is controlled by nine property owners.
The project is expected to be introduced Monday to the Westfield City Council. It could be voted on as early as October.
Please enable JavaScript to view this content.