A South Carolina-based company that recently opened a treetop adventure course in Noblesville is already growing throughout the state.
Edge Adventure Parks opened its first aerial course— Koteewi Aerial Park—in Noblesville at the beginning of July, and opened a similar course of treetop trails and ziplines in South Bend in late August.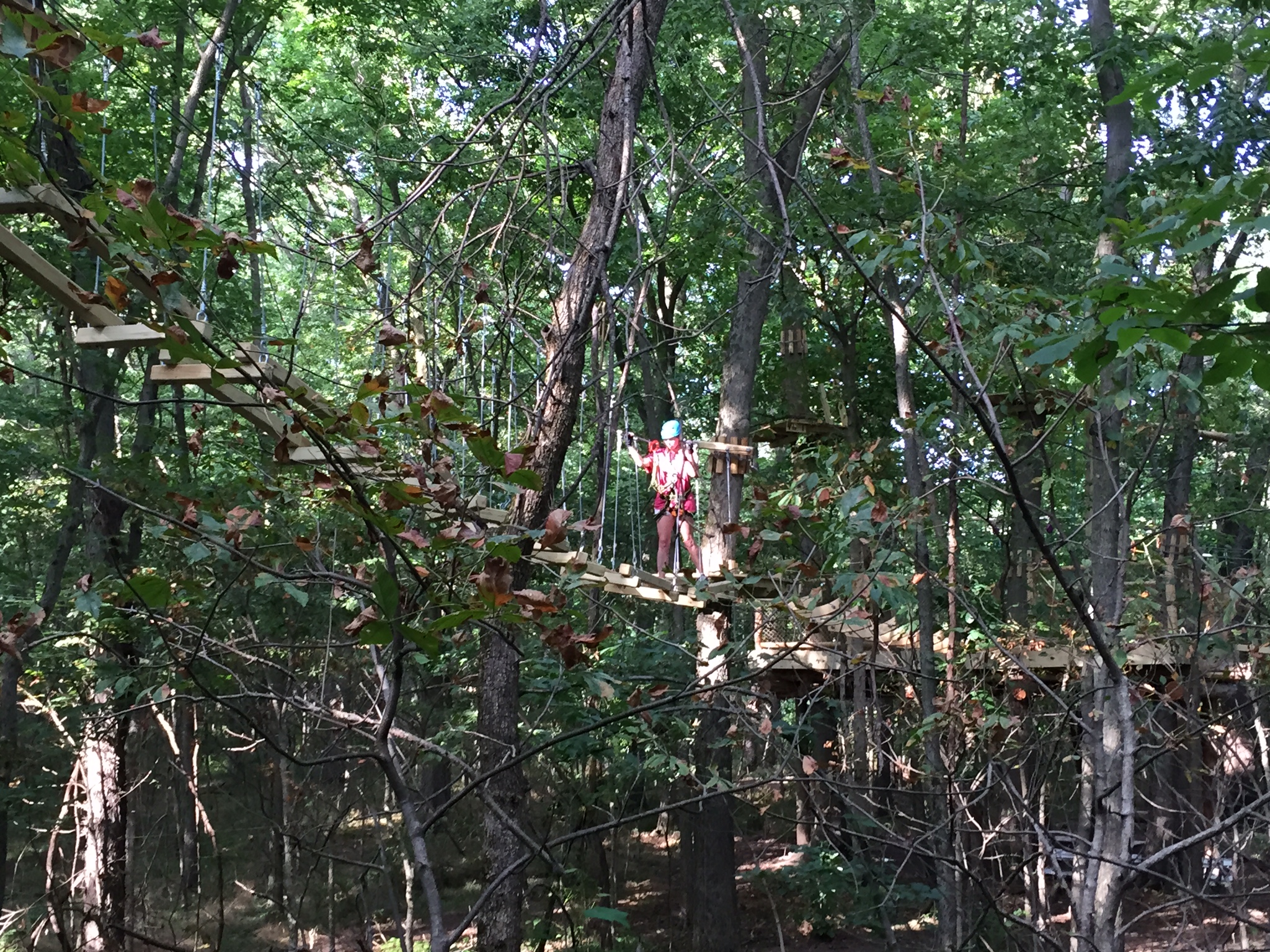 Edge Adventure also operates an aqua park at Morse Park & Beach in Noblesville.
Nick Holt, a spokesman for Edge Adventure, said 1,500 people have visited the aerial attraction at Strawtown Koteewi Park since it opened about two months ago.
"We've had a real good response so far in the community," Holt said.
Steven Doniger, who spent years as a parks director in Indiana and has since moved to South Carolina, started the company last year and received financial support from South Carolina investors.
The aerial parks are public-private partnerships, and the company funds the construction of each location, which typically costs $500,000. The Noblesville location took about three months to complete.
"We're built around the trees," Holt said. "We're really in the tree canopies."
Holt said the company started with the Noblesville location because there was an opportunity to open in an existing park already offering camping, hiking and archery. Strawtown, a 750-acre park, is at 12302 Strawtown Avenue to the west of State Road 37.
Rum Village Aerial Park in South Bend is also within a larger park.
"These are our first two. Of course, we have a desire to grow from there," Holt said, adding that they're looking at other Indiana locations and the Chicago area.
Both aerial parks feature 60 obstacles and ziplines on five courses of varying difficulty levels that each take about 30 minutes to complete.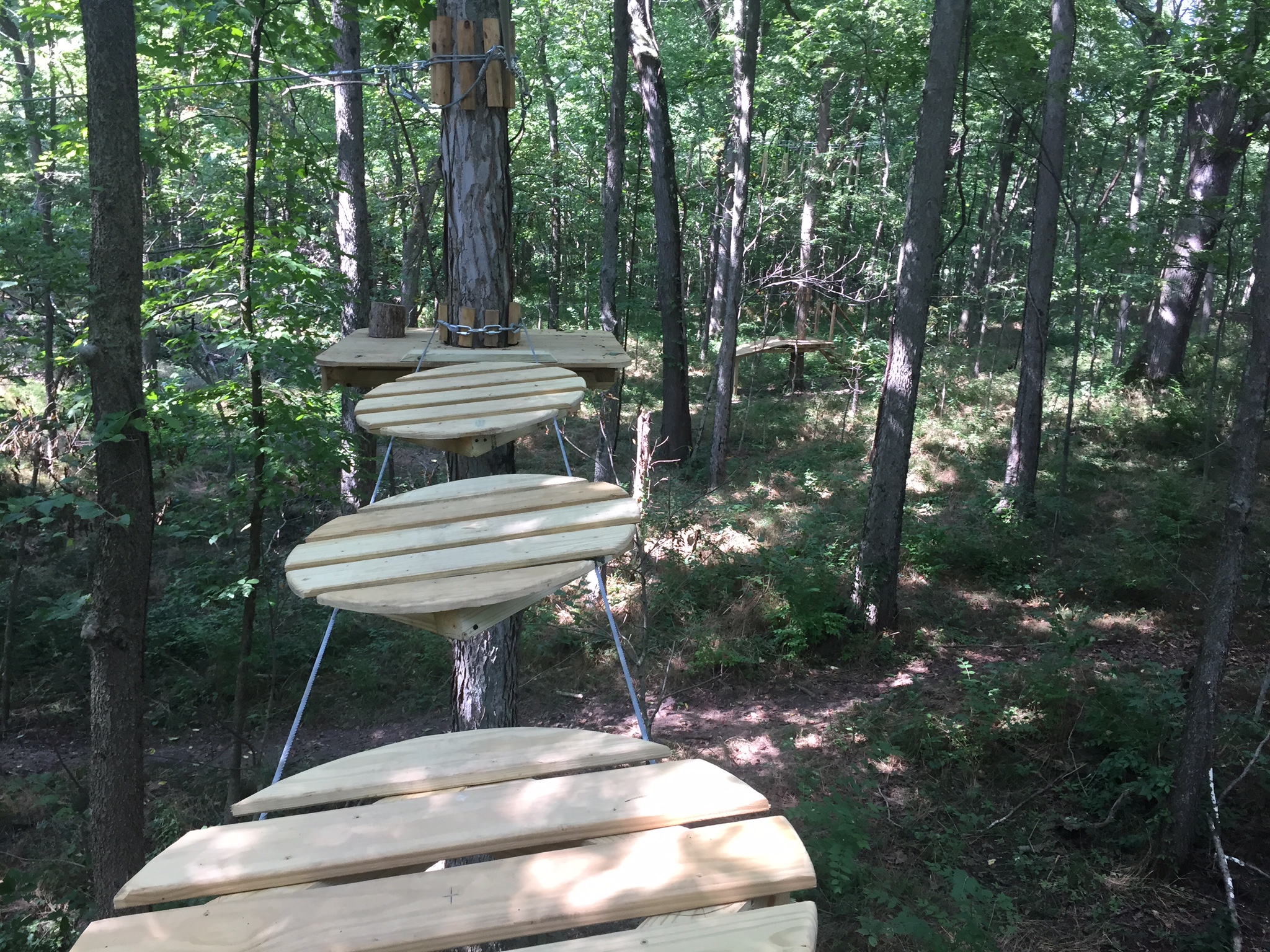 "In the U.S., it's kind of a new concept," Holt said. "But this is more of a unique experience… Unlike ziplining, which is all about the thrill, this has some challenging aspects to it."
The courses will close for the winter, but Holt stressed that they'll remain open for as long as possible this year and reopen as soon as possible next year.
He said they're targeting the corporate event market and would like to become known as a place for team-building exercises and company picnics.
"We can actually accommodate a group as large as 300 people," Holt said.
Please enable JavaScript to view this content.