After a separate deal fell through earlier this year, the city of Fishers has accepted a new offer to redevelop a quarter-acre property in the Nickel Plate District.
The Fishers Redevelopment Commission will sell the vacant land at 11634 Maple St. for $5 to Master Station LLC, which plans to construct a 24,000-square-foot, three-story office and retail building on the site and invest at least $800,000 in the project.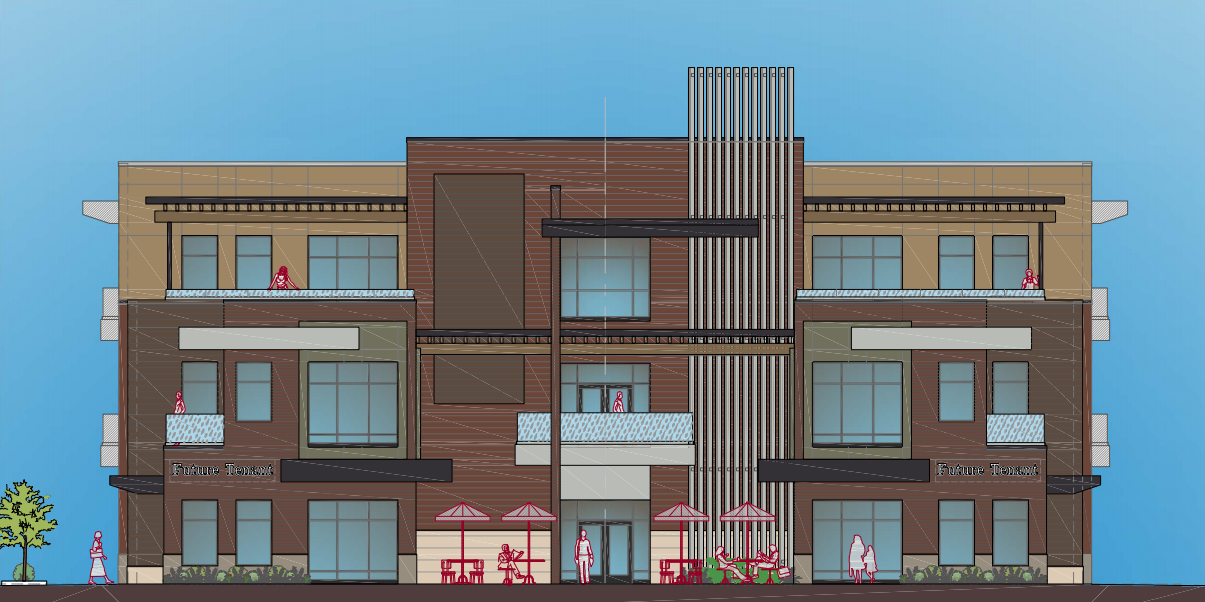 Fishers will also waive impact fees and allows users of the proposed building to park in the city-owned public parking lot directly to the south of the property along 116th Street in front of Greek's Pizzeria.
Justin Whelan, CEO and founder of Biechele Royce Advisors, is leading the project and is expected to move his financial advisory firm to the new building.
The building where his company is located now, at 11662 Maple St., will be demolished to open the property for future redevelopment.
"It's a little bit of musical chairs," Brandon Dickinson, director of economic development for Fishers, said at a recent Fishers City Council meeting. "We felt it was a worthwhile investment to kind of move the pieces around to get more development than would exist without the city's involvement."
Dickinson said Biechele Royce Advisors will likely occupy space on one of the upper floors, and the first floor could be used for office, retail or restaurants.
Construction isn't expected to start until spring. According to the agreement with the city, Master Station is required to break ground within a year.
The RDC purchased the property at 11634 Maple St. in late 2013 for $175,000 and started accepting proposals for the site in late 2014. It rejected the two it received initially, but continued to work with Re/Max Ability Plus on a proposal.
In April 2015, the RDC agreed to sell the property for $25,000 to Re/Max, which planned to spend $1.6 million to construct a 7,200-square-foot building along with a public atrium and cafe.
Construction had been expected to launch in June 2015, but work never started.
Dickinson said Re/Max determined the timeline for the project wasn't going to work and pulled out of the deal earlier this year.
"Re/Max is still very much interested in being part of the downtown landscape," Dickinson said. "It just wasn't the right time, unfortunately."
Please enable JavaScript to view this content.