An apartment project that could include more than 200 units has been proposed in Carmel's Midtown development.
Old Town Development LLC, the primary developer for Midtown, has filed plans with the city for a 216,112-square-foot, four-story building (click on image below) that would be east of the Monon Trail, west of a future extension of First Avenue SW and north of a future extension of Sixth Street SW.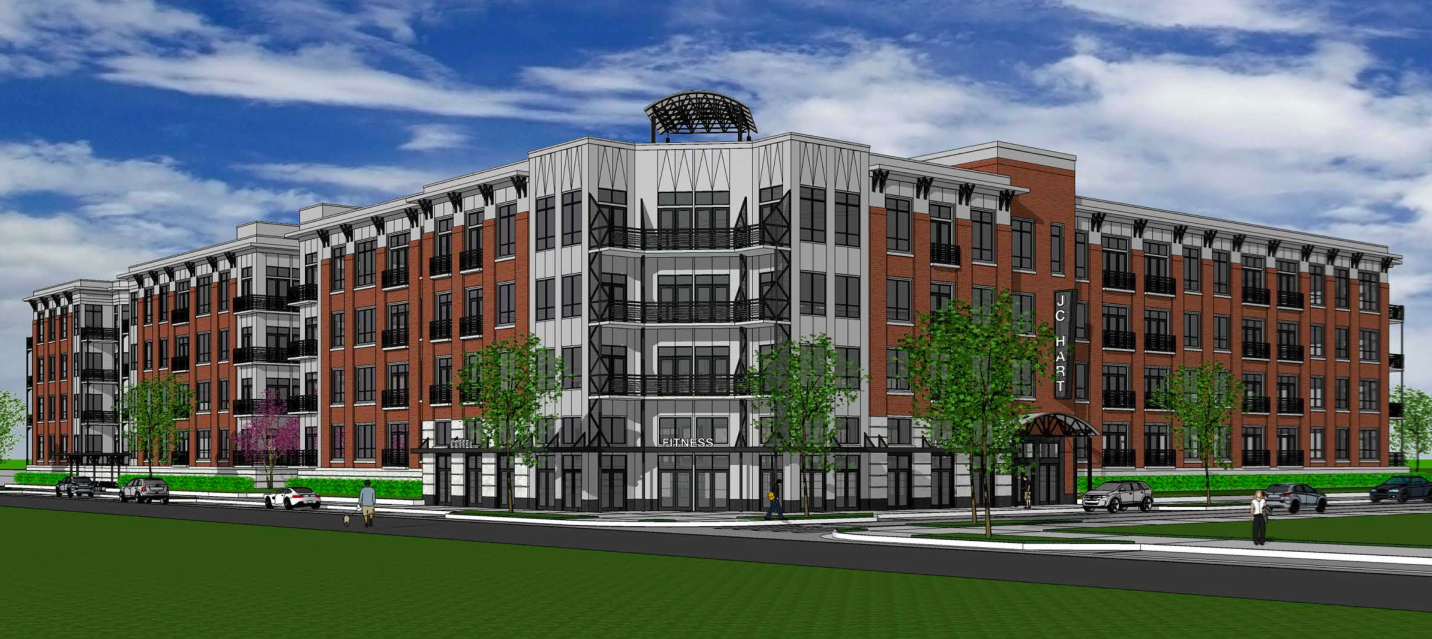 Named Midtown Flats, the complex would include 206 apartments, a courtyard, pool, coffee shop and fitness center. More than 300 parking spaces would be provided through underground parking and an adjacent garage.
The cost of the project was not disclosed. It's part of the Midtown East section of the Midtown project, which includes the land to the east of the Monon and is expected to cost $70 million. The entire Midtown development, which stretches 11 acres between City Center and the Arts & Design District, is expected to cost $130 million (click on graphic below).
Midtown West is located on the west side of the Monon Trail and could include multi-family housing and office space. It is expected to cost $60 million.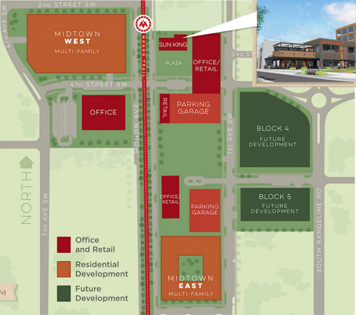 Construction started earlier this year in Midtown East, with the 140,000-square-foot Allied Solutions headquarters and 580-space parking garage recently breaking ground. Both are expected to be complete by October 2017.
In September, Indianapolis-based Sun King Brewing Co. announced plans for a $5 million craft distillery and tap room in the development. The 15,000-square-foot facility would be between the Allied Solutions building and the Monon Trail, near where Third Street SW exists today.
Midtown Flats would be to the south of those buildings. It would be the first residential component within the development.
Please enable JavaScript to view this content.