A small-plates and wine restaurant is set to open Dec. 13 in the Nickel Plate District in Fishers.
LouVino, 8626 E. 116th St., in The Switch development, will offer dinner Tuesday through Saturday. The restaurant is expected to expand its hours next month to serve weekday lunch and weekend brunch.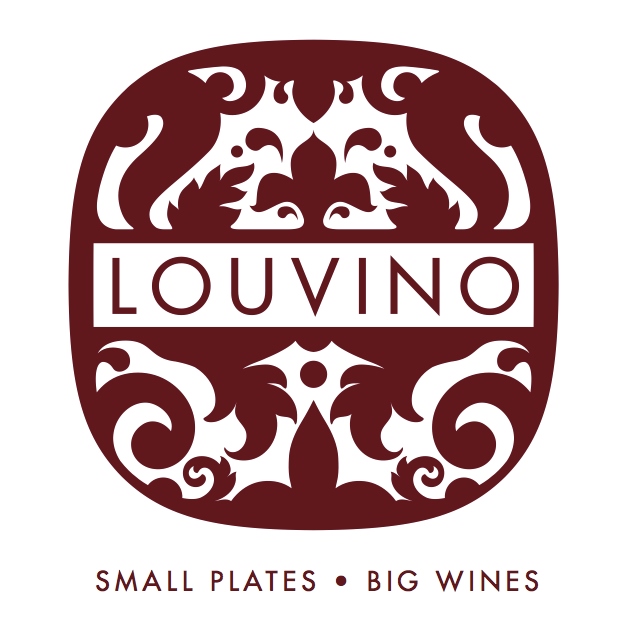 It is the third location for Louisville-based LouVino.
More than 70 wines will be available by the glass. The menu will include several categories for shareable plates, including snacks, land, aquatic, veggies and sweets. Prices range from $6 to $19.
The restaurant will accommodate seating for 120 inside and 30 on an outdoor patio.
In other North of 96th news:
• Convivio Italian Artisan Cuisine opened Nov. 14 at 11529 Spring Mill Road in The Bridges development near Spring Mill Road and 116th Street. The restaurant describes its offerings as "artisan cuisine [that] is deeply rooted in the Italian tradition but has an innovative taste for creativity." Lunch entrees start around $13 and dinner dishes begin at about $17.
• Club Pilates opened Nov. 11 at 2482 E. 146th St. in Carmel.
• The Center for the Performing Arts will open a pop-up box office at Clay Terrace in Carmel throughout this month. Event tickets for shows and performances at the Palladium, the Booth Tarkington Civic Theatre and the Studio Theater, and gift certificates will be sold. The location will be open on Dec. 3, 10, 17 and 23 at 14300 Clay Terrace Boulevard, Suite 115, next to Bath & Body Works.
• GetGo Cafe & Market has opened at 4927 E. 146th St. in Carmel near Gray Road. The GetGo gas station planned near 146th Street and State Road 37 should resume construction next year. "After beginning development on a GetGo location at 146th Street and State Road 37, we realized an opportunity to enhance the customer experience with a number of key improvements and decided to make the necessary changes to the site's footprint," the company said in a written statement.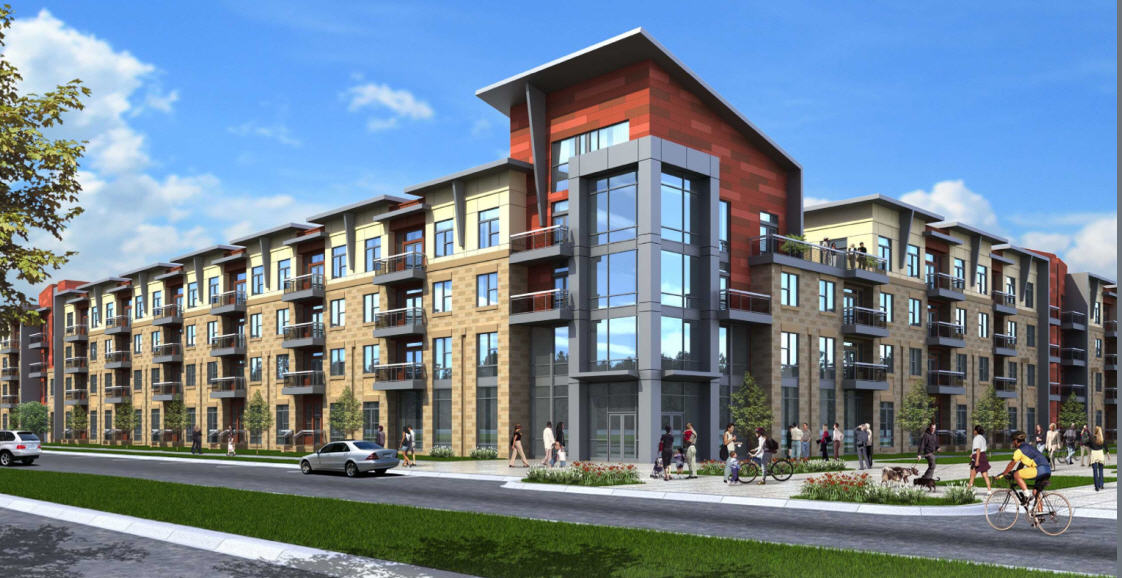 • Construction is underway on Edward Rose & Sons' development near Main and Old Meridian streets in Carmel. The $100 million Grand & Main project includes more than 300 apartments with a parking garage, 76 townhomes by CalAtlantic Homes, a Fairfield Inn & Suites by Marriott hotel with 105 rooms, and Rose Senior Living facility with 156 units for independent, assisted living and memory care. 
• Planet Fitness is planning a 16,860-square-foot location at 2200 W. 116th St. in Merchants' Square in Carmel. It will be between Cost Plus World Market and Tuesday Morning. The fitness center is expected to open by late February.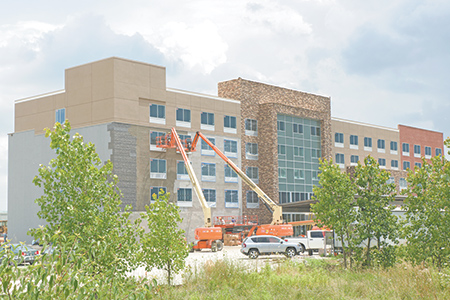 • Holiday Inn Express & Suites has opened at 13625 Tegler Drive in Noblesville, near Interstate 69 and Campus Parkway. The 123-room hotel features a two-story lobby and great room, indoor pool, 24-hour fitness center and 1,335 square feet of meeting space that can accommodate nearly 100 people. 
• Noire Nail Bar Salon plans to open at 12831 Campus Parkway, Suite C, in Noblesville.
• Panera Bread has filed plans for a new location at 12873 Campus Parkway in Noblesville.
• The Beauty Mark will open in January at 3032 E. State Road 32 in Westfield. The hair salon will be in the Westfield Crossing development near Carey Road.
• Tootsie Nails has opened at 6626 Whitestown Parkway in Whitestown. The salon, which was previously in Avon, offers manicures, pedicures and waxing services.
• Dunkin' Donuts will open Dec. 10 at 6798 Whitestown Parkway in the Village at Anson in Whitestown. The company plans to give away free coffee for a year to the first 50 people in line that day.
• Flamme Burger plans to open Dec. 14 at 6860 Whitestown Parkway in the Anson development in Whitestown. The existing Fishers location opened in 2015. 
• Thai Select has filed plans to open a 2,432-square-foot restaurant at 6579 Whitestown Parkway in the Marketplace at Anson in Whitestown.
In other news that's not technically north of 96th Street, but is still close:
• Coast to Coast Auto Imports is opening a 18,500-square-foot store that includes a showroom, service center, and parts and labor department at 9445 Threel Road this month. The company sells imported luxury vehicles.
The new dealership is taking the spot formerly occupied by Ruth's Chris Steak House, near the intersection of 96th Street and Keystone Avenue. Coast to Coast Auto Imports also has a store in Fishers at 9200 E. 131st St. and in Indianapolis at 5350 N. Keystone Ave. 
• Joella's Hot Chicken is expected to open this month at 4715 E. 96th St. It will be the fifth location in the past year for the Louisville-based fast-casual restaurant. 
Please enable JavaScript to view this content.