Hamilton County Area Neighborhood Development is hoping to bring more affordable senior housing options to Carmel.
The Noblesville-based not-for-profit known as HAND has proposed a $2.1 million project to build 10 residential units on a 2.4-acre property between 105th and 106th streets, east of McPherson Street. The site is in Home Place, a 1,017-acre area of unincorporated Clay Township.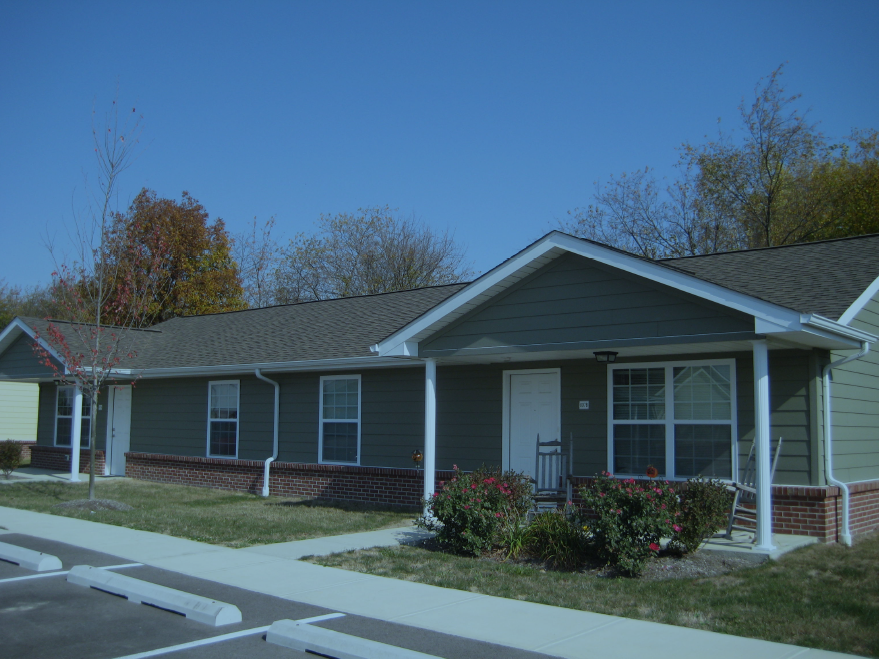 The development would include four duplexes for seniors and two detached single-family homes for clients of Prevail Inc. of Hamilton County, which serves victims of abuse. The residences will be owned and maintained by HAND and rented to tenants.
The duplexes would be similar to Spicewood Garden Apartments (see photo), a senior housing neighborhood operated by HAND in Sheridan.
As part of the project, HAND will construct a multi-use path along 106th Street and a sidewalk along 105th Street. A small playground and garden area are also expected to be included in the development.
HAND, which was founded in 2003, works to find housing options for low- and moderate-income individuals, families and senior citizens. The organization owns six properties that offer a total of 96 rental units in Hamilton County. A majority of the units are for residents ages 55 and older.
Construction on Home Place Housing Gardens could start this spring and leasing could begin in spring 2018.
Some nearby residents said they aren't happy with the project and have sent letters to the city of Carmel, arguing that the location isn't close enough to amenities and that the area doesn't need more rental units.
William Richards, a Home Place resident since 1999, said the area is improving and low-income housing would be a step in the wrong direction.
Lexington Farm residents Jim and Carol Scherer also sent a letter to the city, which oversees the zoning for Home Place, in opposition to the project.
"We know poor people have to have housing, too, but we don't think that is the proper location," the couple wrote.
The Carmel Board of Zoning Appeals must approve the project before it can move forward. HAND expects to be on the board's February agenda.
Please enable JavaScript to view this content.