Riverview Health will offer more services than it originally expected when its opens its Westfield health care facility later this year. The additional offerings will make the facility an actual hospital instead of just an outpatient facility.
The Hamilton County-owned health care provider announced Tuesday that the 108,000-square-foot Westfield location, which is under construction, will include some inpatient beds, three surgery suites and an emergency room.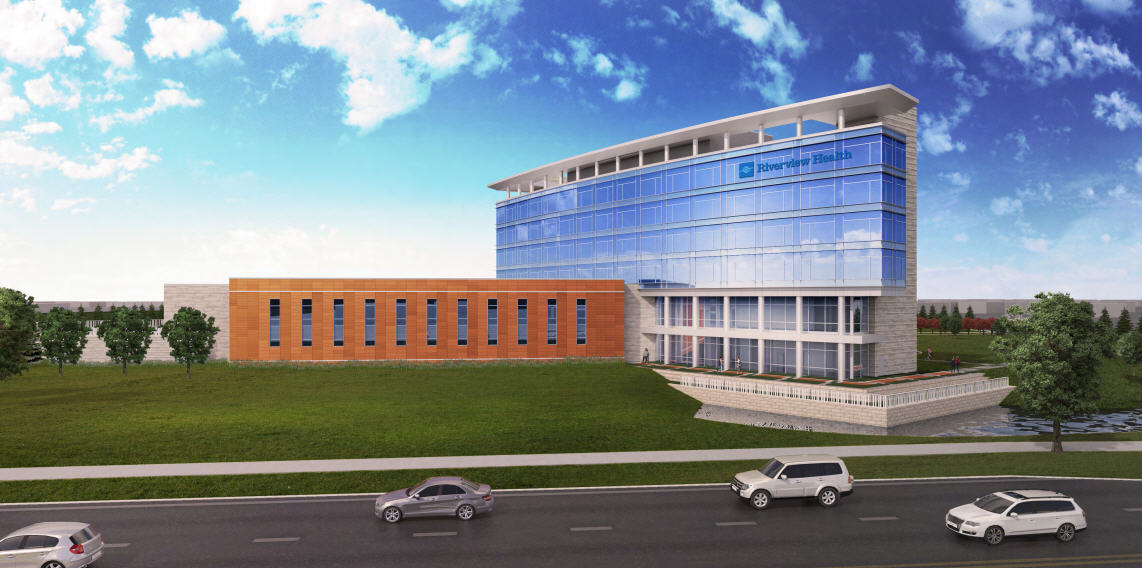 In 2015, when Riverview Health announced its intention to build the $34 million medical facility at the northeast corner of U.S. 31 and State Road 32, plans called for the center to only include outpatient services such as urgent, primary and specialty-care physician offices, an ambulatory surgical center, radiology and laboratory, rehabilitation, physical and occupational therapy, and an outpatient pharmacy.
The cost of the project is expected to increase, but a Riverview Health spokeswoman said she didn't have an updated figure available.
"Meeting the needs of the community and providing access to high-quality, reliable health care without sacrificing convenience has always been a top priority throughout our decision-making process," Seth Warren, Riverview Health president and CEO, said in a written statement. "Inpatient beds, a full range of imaging services and expanded emergency services will allow us to treat a broader range of medical cases and provide services for those who require additional care beyond an outpatient setting."
It will be the first hospital in the city of Westfield. Construction on the six-story facility started in March. The hospital is expected to be completed by late 2017.
Riverview Hospital's main campus, on about 15 acres of land along SR 32/38 in Noblesville, is a 156-bed full-service hospital.
Officials have been discussing a $36 million expansion of that location, but Hamilton County Commissioner Steve Dillinger said during his State of the County address last week that the project has been put on hold as the state, county and city of Noblesville consider traffic improvements for SR 32/38.
The project would include adding a three-story building immediately to the east of the hospital's professional services facility along SR 32 and would include clinical offices, rehabilitation services and a fitness center with a track and lap pool. A parking garage with 450 to 500 spaces also was included in the plans.
"Unfortunately, we ran into a few snags," Dillinger said.
The city of Noblesville is considering a $70 million expansion of Pleasant Street, which is designed to alleviate traffic on SR 32. Dillinger said if that project goes forward as expected, then Riverview Health would resume its Noblesville expansion plans.
Riverview Health also has 23 primary, immediate and specialty care facilities throughout Hamilton and Tipton counties.
Please enable JavaScript to view this content.