The hotel industry continues to grow in Hamilton County. Dora Hospitality LLC has filed plans to add 48 rooms to its Hilton Garden Inn near 96th Street and Interstate 69 in Fishers.
The four-story addition is expected to cost $5.76 million, although the budget has not been finalized, according to Vince Dora, president of Dora Hospitality.
Dora said the 110-room hotel, located at 9785 North by Northeast Boulevard, is marketed mostly for corporate travel during the week. For the past several years, Dora said, the hotel has been 90 percent occupied Monday through Thursday and had many sold out nights.
The goal of the expansion is to capture more weekday business and be better suited for weekend travelers, a sector that has increased in Hamilton County since the opening of Grand Park Sports Campus in 2014.
"They are price sensitive, want a free breakfast and want to put as many kids in a room as possible," Dora said about leisure and group visitors. "We don't have very many double queen rooms currently, so it's tough for us to service those guests."
Nearly all of the rooms being added will be double queens. The project still needs approval from the city of Fishers and Hilton Worldwide, but Dora said he hopes to start construction this summer. He expects the new rooms to open in spring 2018.
And in Westfield, a Bloomington-based hotel developer has signed on to the commercial project proposed at the northwest corner of U.S. 31 and 191st Street.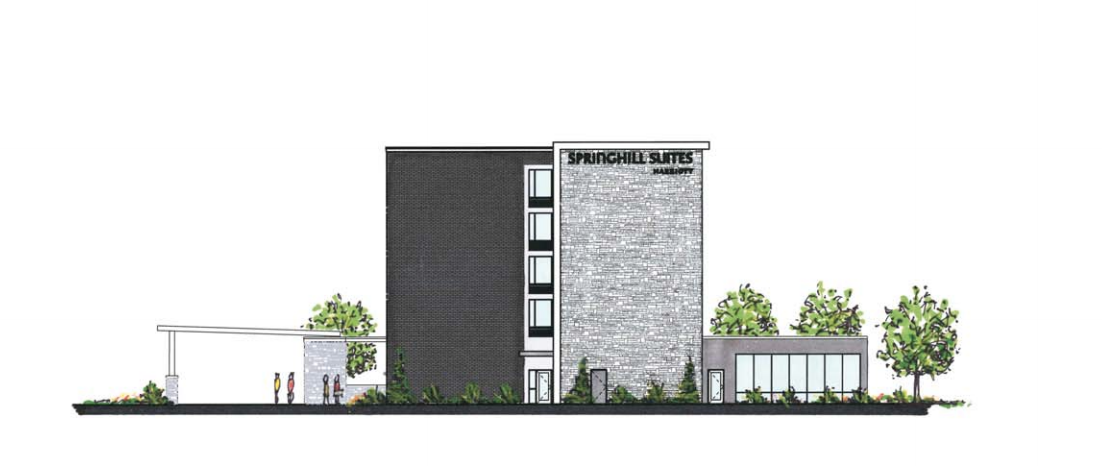 KPM Hotel Group plans to bring two Marriott-brand hotels, each with around 150 rooms and five stories tall, to the 40-acre development known at The Commons at Chatham Hills. Each hotel is expected to cost $20 million.
The first hotel will be a 158-room SpringHill Suites that is expected to be similar to the 158-room SpringHill Suites that KPM opened in downtown Bloomington in spring 2014.
The Commons at Chatham Hills could also include restaurants, a grocery store and pharmacy, according to Steve Henke, the developer leading the project.
"It will be a great addition to Grand Park and a great addition to the area," Henke said.
The development and the proposed hotels still need approval from the city of Westfield.
Please enable JavaScript to view this content.