An Illinois developer has proposed building a $23 million senior-living complex in Noblesville.
The four-story, 105,145-square-foot senior-housing development would include 124 units, a commercial kitchen, activity space and community dining room near State Road 37 and East 146th Street.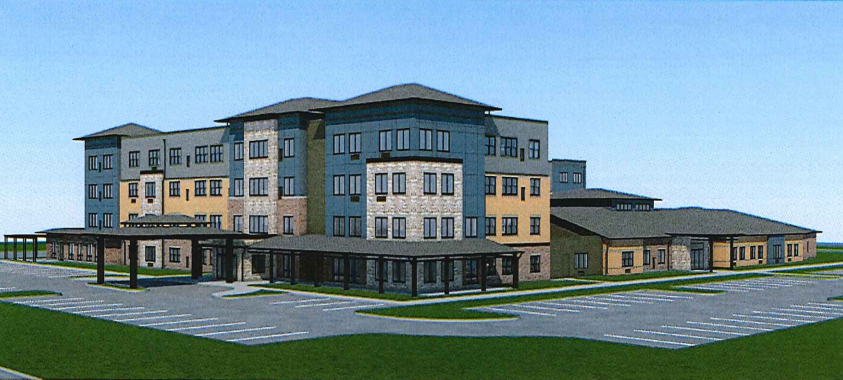 One hundred of the units would be designed for assisted living and 24 would be for memory care.
The 3.67-acre property is at 9600 E. 146th St., just north of the Noblesville-Fishers border.
Steve Horve, who develops assisted care facilities and hotels with two companies in Illinois—Horve Construction and Horve Hospitality Management Inc.—filed plans for the project with the city as Noblesville Assisted Living Group LLC.
The total investment for the project, including construction, staff, fees and reserves, is expected to be $23 million, according to plans. The real-property capital investment alone would be $14 million.
The project is expected to create 56 new jobs with a total payroll of $2.15 million. Average annual compensation per salaried position would be $60,694.
Horve has requested a four-year real-property tax abatement from the city of Noblesville that would save the company about $1 million total during that time. Noblesville would still receive $545,096 in real-property taxes from the company over the abatement period and an estimated $389,000 per year after the abatement period ends.
The Noblesville City Council is expected to discuss the tax abatement request at its meeting Tuesday, but a final vote is not anticipated until April 25.
If the abatement is approved, construction could start this summer with the facility opening in summer 2018.
Please enable JavaScript to view this content.