The new headquarters for the Custom Electronic Design and Installation Association in Fishers is expected to cost $13.7 million, the organization announced Thursday.
CEDIA, a 28-year-old international organization that represents more than 3,700 member companies who serve more than 30,000 home-technology manufacturing and design professionals, plans to break ground on the 40,000-square-foot building Nov. 8.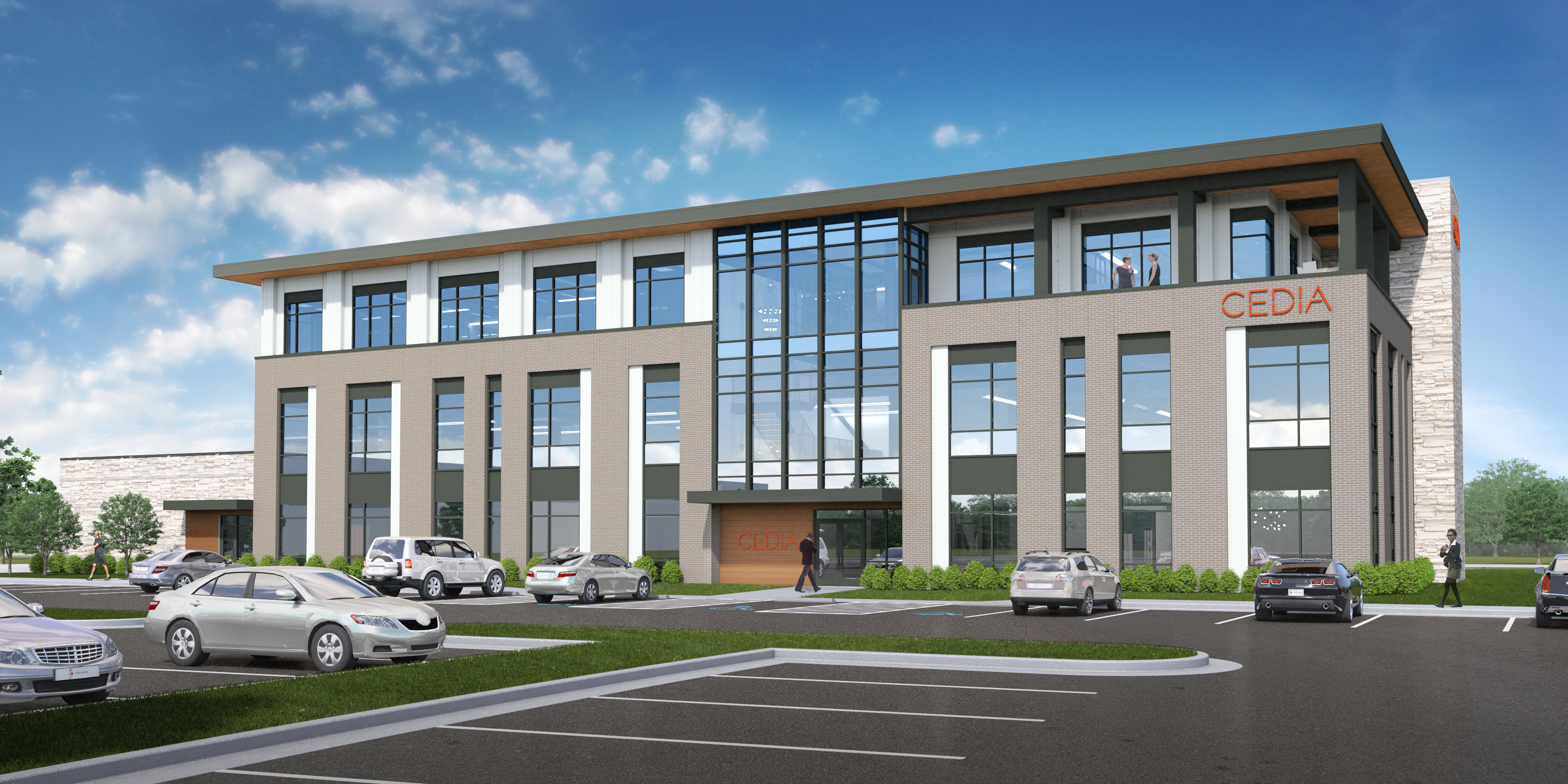 The organization has been headquartered on the northwest side of Indianapolis, near 71st Street and Georgetown Road since 2003. It filed plans to relocate to Fishers in April, but officials declined to comment on the move at that time.
The Fishers facility will be built near the southeast corner of 106th Street and Kincaid Drive, along the Interstate 69 corridor.
Design and engineering firm American Structurepoint and construction firm Mayer Najem are working with CEDIA on the project.
CEDIA plans to occupy 30,000 square feet of the three-story building, which will include office space, a training facility and experience center. The remaining 10,000 square feet will be available to lease.
Construction is expected to be completed by November 2018. CEDIA will remain in its building at 7150 Winton Drive in Indianapolis until the new headquarters opens.
The property is within an area where the city of Fishers prohibits "institutional" uses as a way to prevent tax-exempt entities from locating on prime commercial real estate.
As a not-for-profit, CEDIA would typically qualify for an exemption from paying property taxes, but has established a minimum taxpayer agreement with the city.
CEDIA will pay at least $141,710 in taxes annually to Fishers, the agreement stipulates. The payments will be made two times per year, at the same time property taxes are due, starting the year after CEDIA obtains occupancy in the new offices.
Please enable JavaScript to view this content.