A Fishers-based developer has filed plans for a $29 million senior living community on the east side of the northern suburb.
Daniel Hubbard, owner of Hubbard Development Co. LLC and principal of C&H Capital LLC, is proposing to construct paired patio homes and an assisted living facility on a 19-acre property that is located south of Interstate 69 along 126th Street near Hoosier Road.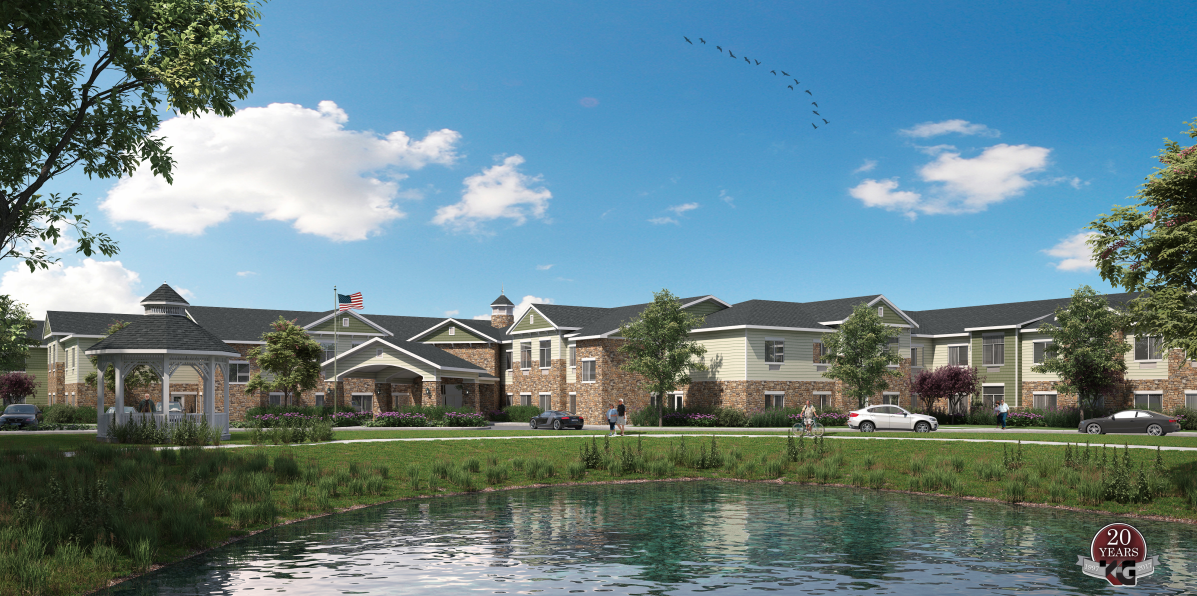 The development, known as Lake Meadows (see accompanying rendering), would connect to the Whispering Woods neighborhood, which is directly to the east of the site.
Specific sizes and costs of the pair patio homes have not been finalized, but there would be 32 units.
The 97,000-square-foot assisted living facility would be located in the far west corner of the property. It would include 123 private units, a cafe, theater room and salon.
The two-story facility would offer 24-hour care for patients, including help with medication management, bathing, dressing, meals and mobility.
A request to rezone the property is pending before the Fishers City Council. If approved, construction is expected to start in the spring.
Since 2002, Hubbard has developed six projects that included more than 600 affordable housing units. He is currently redeveloping several residential properties in St. Clair Place in Indianapolis.
Please enable JavaScript to view this content.