A longtime state senator has left the Statehouse. A state representative is running for a countywide office. A Noblesville city councilor is running for state office. And that's not all.
It's official: Next year, local and state offices in Hamilton County are in for some major changes.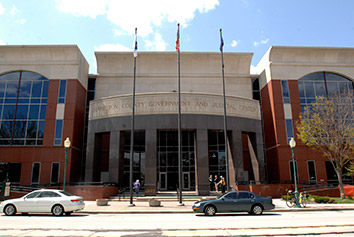 The dominoes started falling in July when longtime state Sen. Luke Kenley, R-Noblesville, announced he would retire Sept. 30 after 25 years in the chamber.
In September, Hamilton County Republicans chose Victoria Spartz, a county party veteran, to replace Kenley in the District 20 seat. Spartz will make her legislative session debut in January.
Kenley was a key budget writer and considered one of the state's most powerful lawmakers. He had held the seat since 1992, and served as Indiana Senate Appropriations chairman since 2009.
Spartz will serve in the District 20 seat through the end of the term, which expires in 2020, but she does not fill Kenley's leadership positions. Sen. Ryan Mishler, R-Bremen, was assigned to be chairman of the appropriations committee.
Earlier this month, another longtime state elected official from Hamilton County announced that she would not seek re-election next year.
Rep. Kathy Richardson, R-Noblesville, has served in the Indiana House since being elected in 1992. Instead of running for re-election, she will run for Hamilton County Clerk—a position currently held by Tammy Baitz, who is not running again.
Richardson is the highest-ranking Republican woman in the Indiana Legislature, serving as the House Republican caucus chairwoman since 2000.
Filling Richardson's seat could create another opening in an elected office. Noblesville City Council member Greg O'Connor announced late Wednesday that he would run for Richardson's District 29 seat, which includes Noblesville and parts of northern Hamilton County.
O'Connor has served on the Noblesville City Council for 10 years. His term is not up until the end of 2019.
And in Hamilton County offices, Hamilton County Councilor Paul Ayers won't seek re-election for the District 4 position. Former director of Grand Park Sports Campus Ken Alexander announced Dec. 8 that he is running for Ayers' seat.
Ayers has served on the council since being elected in 2010.
Candidate filing officially begins Jan. 10, and three state senate seats and six state representative seats are up for grabs. Locally, four county council seats, recorder, sheriff, coroner, assessor and one Hamilton County Board of Commissioners seats are on the ballot.
Please enable JavaScript to view this content.