The proposed $40 million luxury hotel at City Center will be named "The Carmichael," the city of Carmel announced Friday morning.
The hotel, which will be part of the Autograph Collection by Marriott, is expected to be built between the Monon Trail and Veterans Way, just south of City Center Drive.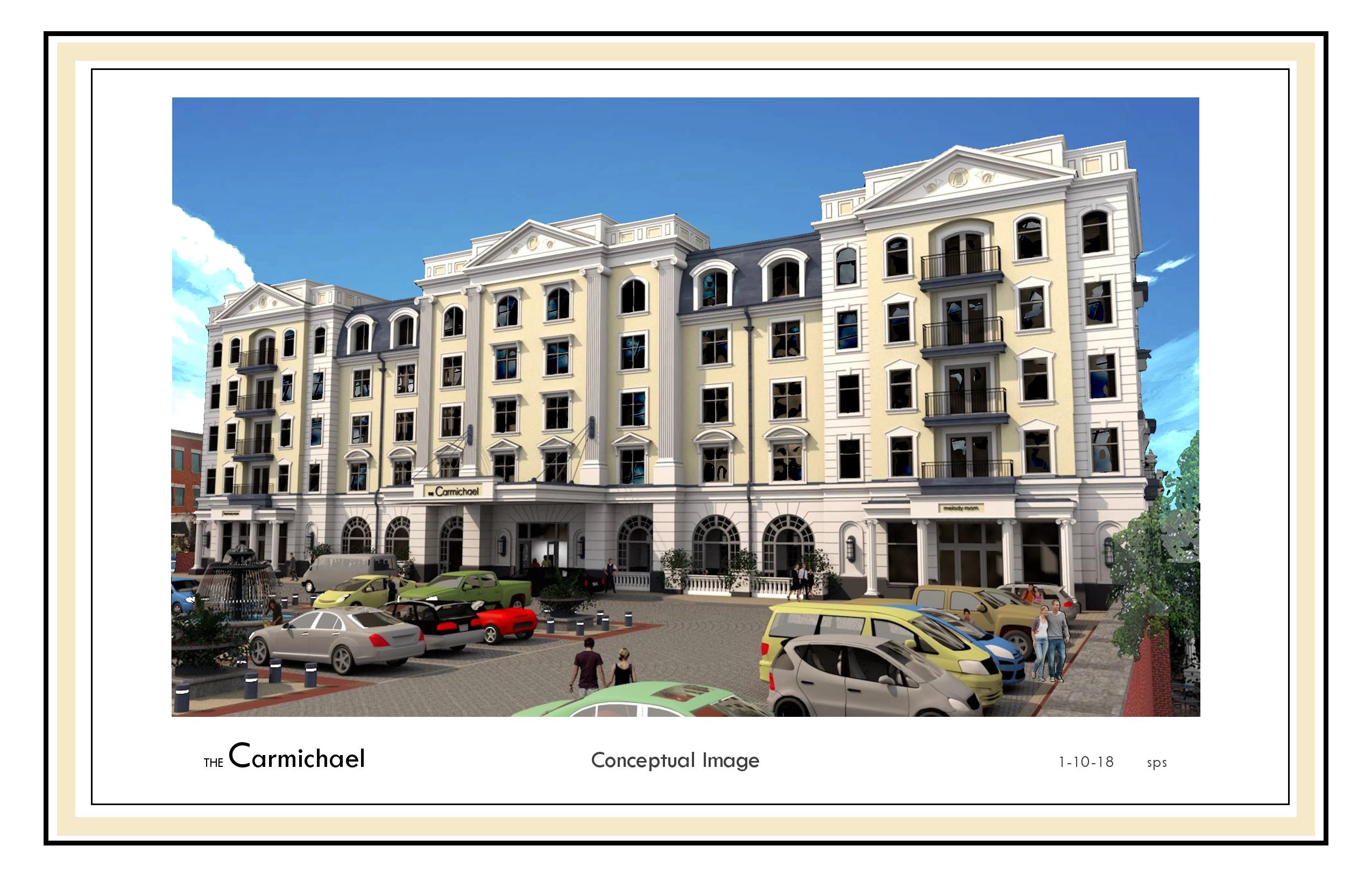 The name is a combination of the city's name and the first name of Michael Feinstein, the well-known artistic director for the Center for the Performing Arts and the founder of the Great American Songbook Foundation. Feinstein is expected to operate a supper club on the ground level of the hotel.
The latest designs for the hotel include 122 guest rooms, a full-service restaurant, private dining, outside dining, a ballroom, meeting spaces, a business center and fitness center.
Construction of the more than 106,000-square-foot hotel should start in the spring.
The city is using $15 million from bond proceeds to pay for the hotel, plus the Carmel Redevelopment Commission is backing a $25 million construction loan that Pedcor Cos. is tasked with obtaining.
A financial projection prepared by the hotel consultant the city hired to help with the project and eventually operate the facility shows the hotel generating enough revenue to cover expenses and debt payments from the start.
But private hotel managers have expressed concerns about having to compete with a city-owned hotel.
Please enable JavaScript to view this content.