Editor's note: Starting next week, North of 96th will have a new host. Reporter Lindsey Erdody will transition to covering state government and politics, and reporter Susan Orr will be taking over the beat in the northern suburbs.
Whitestown's first brewery—and one of the only breweries in Boone County—is now open.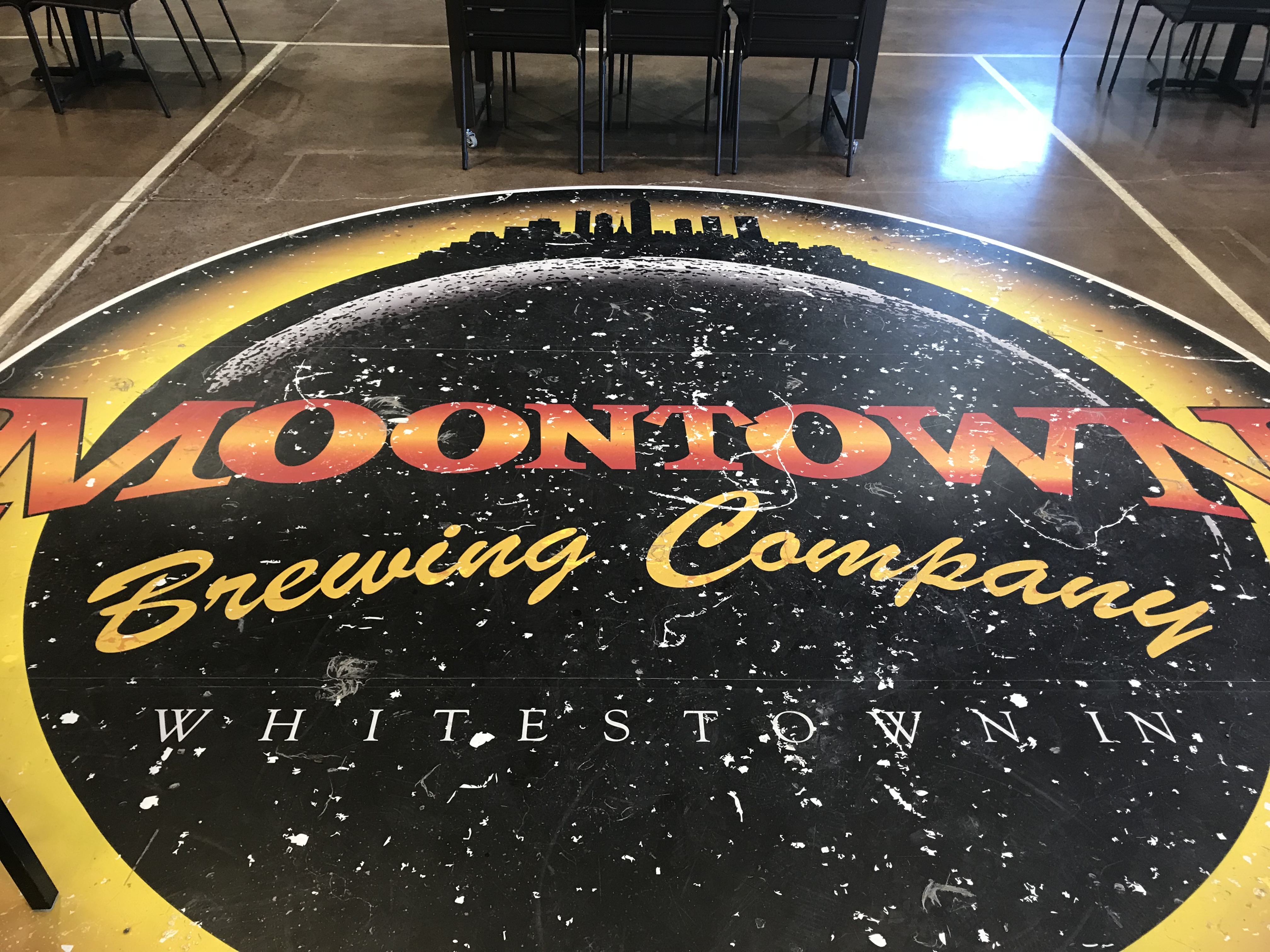 Moontown Brewing Co. debuted the 1915 Room Taproom in January in the historic Whitestown High School.
The 10,000-square-foot building, located at 345 S. Bowers St., opened in the early 1900s and used as a school until 1963. Since then, it has played a variety of roles, including as an auction house, warehouse, T-shirt factory and beauty school.
Renovations for the 1915 Room started in May 2017. Although the taproom is open, its full restaurant is still under construction and is expected to open in March.
The taproom menu features small bites like smoked artichoke dip and fried pickles, big bites like a pulled pork sandwich and brisket sandwich, and sides like coleslaw and smoked beans. On the weekends, the menu includes smoked chicken and pork spare ribs.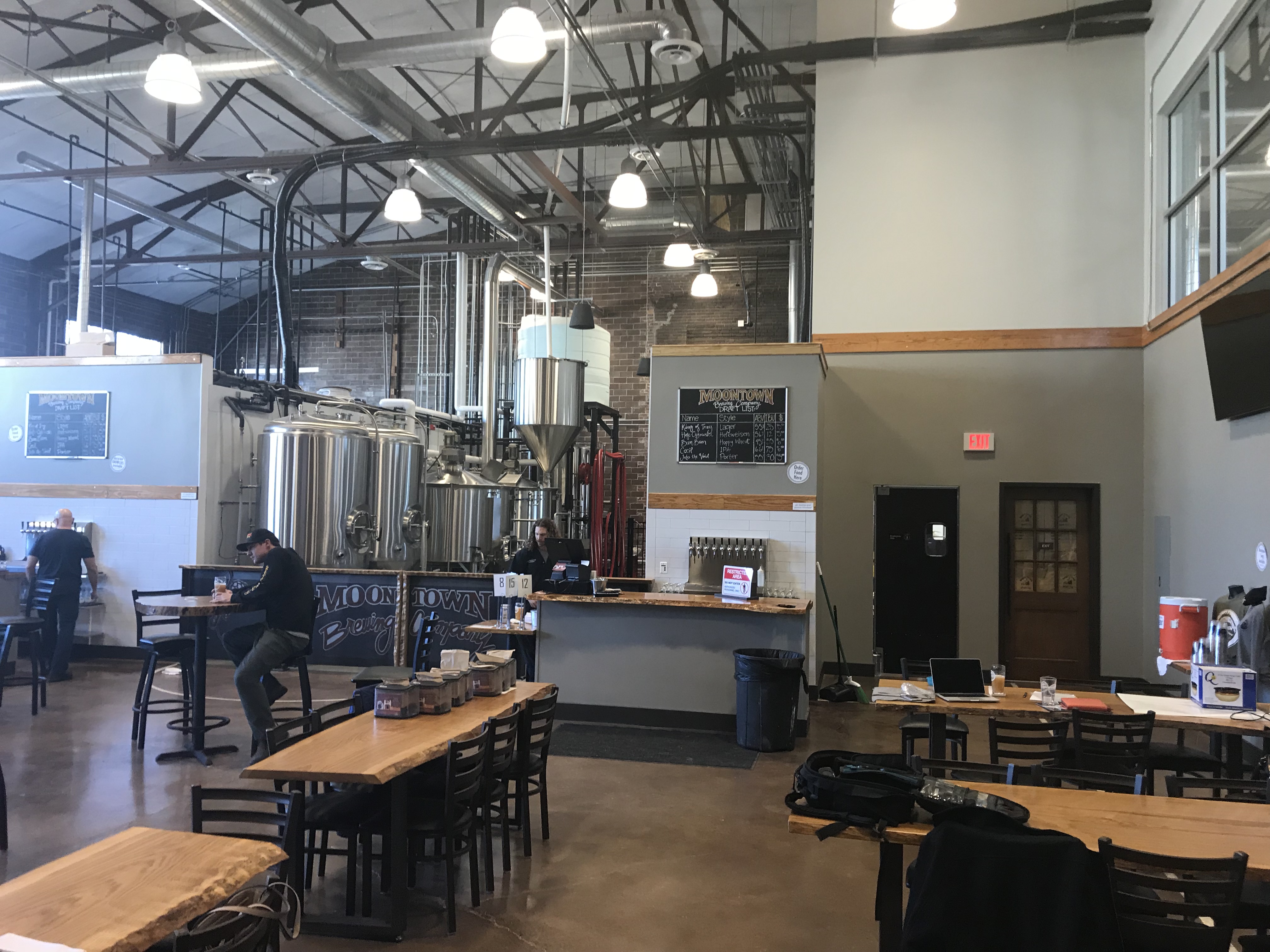 The 15-barrel brewery currently features five beers on tap—Kings of Troy (lager), Hefe-Czkowski (German Hefeweizen), Bam Bam (hoppy wheat), Cecil (IPA) and Into the Void (porter).
But plenty of other recipes are on the way. Head Brewer Cody Peczkowski said the staff has plenty of options after spending years as homebrewers. Moontown won the Home Brew Competition at the Whitestown Brew Fest in 2015.
Another three beers are expected to be available soon—a pilsner, breakfast stout and saison.
In other retail news:
• Brixx Wood Fired Pizza reopened Monday at The Depot at Nickel Plate in Fishers. The restaurant, which is part of a North Carolina-based chain that offers wood-fired pizzas, salads, pastas, sandwiches and craft beer, abruptly closed in November at 8594 E. 116th St. It is now under new ownership. 
• MashCraft Fishers is open at 11069 Allisonville Road in Fishers. The brewpub took over the space formerly occupied by Heady Hollow Brewing. It is the third location for MashCraft. The brewery has a location on Delaware Street near downtown Indianapolis, and a brewpub in Greenwood.
• The Lit Moose in the Village of West Clay in Carmel has closed, but another restaurant is expected to take its place. Sahm's Ale House West Clay has taken over the space and is expected to open soon.
The Lit Moose is the third restaurant to fail at 12819 E. New Market St. Pizzology and Italian restaurant Pamfilio's also operated for a time at the location.
• LivRite Fitness Center has filed plans for a 25,400-square-foot facility within the Fishers Marketplace development off State Road 37. The new fitness center would be located at 13454 Parkside Drive.
• Bank of America has filed plans to open at 9770 E. 116th St. in Fishers. It would be the first location in Fishers for the bank.
Please enable JavaScript to view this content.