A redevelopment proposal for the north end of downtown is up for zoning approval at 1 p.m. Thursday.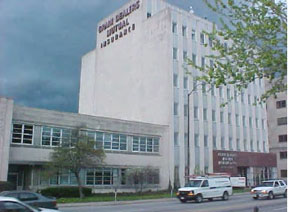 If developers can secure financing and city approval, the $50-million project would incorporate the existing Grain Dealers Mutual Insurance building along Meridian Street and add a 14-story tower with a 130-room hotel, 160 condos and 500 parking spaces. It would include space for a restaurant, sports bar and office space, all sitting south of 18th Street between Illinois and Meridian streets. The developer, locally based Inner-Urban Homes & Hospitality, is asking for the city to vacate air rights above Pierson Street to allow for the new building to extend from Meridian to Illinois. A four-story parking garage along Illinois would be topped by 10 floors of condos. Planning staff has recommended approval.

UPDATE: The hearing has been continued to July 12.
Please enable JavaScript to view this content.