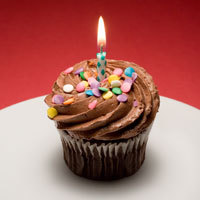 Property Lines turns one this week. We've reached 300 posts and more than 5,500 comments thanks to the participation and support of a loyal group of readers. Thank you.
To mark the occasion, let's take a look back at an exciting year for real estate news. What are the biggest stories in your mind? Is it the upcoming debut of Lucas Oil Stadium, the new airport or the selection of JW Marriott? Or were you more compelled by the ambitious visions for SoDo, Penn Centre and Venu?
Some of the year's towering proposals didn't materialize. And the future of the Market Square Arena site still is unclear as two proposals for redevelopment gather dust. But other projects are coming out of the ground. The transformation of Glendale is almost done, and Hamilton Town Center has opened its first stores. One Indiana Square is getting a new look, and new condo projects are sprouting downtown. Are you more excited by expansions for Dunkin Donuts and Spicy Pickle or by a new Fogo de Chão and a replacement for Dodd's Townhouse?
A final question: What stories will we be talking about this time next year?
Please enable JavaScript to view this content.