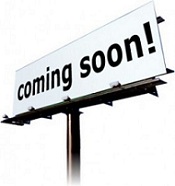 Plenty of fast-food and fast-casual restaurants are expanding in the area. Here are a few set to pop up soon:
Dairy Queen and Dunkin Donuts will accompany a new Marathon gas station planned for the northwest corner of Meridian and 90th streets on the 1.2-acre site of a vacant service station. The plans call for drive-throughs for both Dairy Queen and Dunkin Donuts and a design that's consistent with newer commercial (mostly office) development along Meridian between 86th and 96th streets.
McAlister's Deli is taking a 5,500-square-foot space in front of LA Fitness and Fresh Market along East 146th Street between Greyhound Pass and Carey Road in Westfield. McAlister's also plans to construct a new building with better visibility for its location at the southwest corner of 116th Street and Keystone Avenue in Carmel, in a center with a vacant Borders.
Panda Express plans to build a new restaurant in Noblesville across Campus Parkway from Hamilton Town Center and opposite an Olive Garden. The Chinese chain is building a freestanding 2,600-square-foot building.
Wendy's will build a new restaurant just across Interstate 69 in Fishers, near Olio Road and Olivia Way. The 3,300-square-foot restaurant will join Taco Bell at the corner.
Chicago's Pizza is building a 4,000-square-foot restaurant in Greenfield at State Street and McKenzie Road, just north of Hancock Regional Hospital.
Fast Burrito plans new restaurant for 1,500 square feet in a strip center at 75th Street and Shadeland Avenue. The first store for the homegrown concept is in the first floor of Chase Tower.
Editor's Note: Check back here and follow @PropertyLines for a flurry of Indianapolis retail news updates filed from the industry's annual deal-making convention this week in Las Vegas.
Update: Post has been corrected to reflect McAlister's Deli plans to add a store in Westfield and construct a new building for its location at 116th Street and Keystone Avenue in Carmel.
Please enable JavaScript to view this content.