• Gander Mountain has filed plans to build a 45,288-square-foot store at 216 Gable Crossing Drive in Avon. The store would be the St. Paul, Minn.-based outdoor retailer's third in the Indianapolis area. The others are at 5702 E. 86th St. and 1049 Emerson Avenue in Greenwood.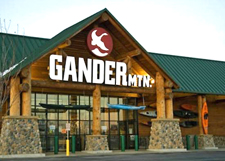 • 36 East Irish Pub & Grill has opened downtown at 36 E. Washington St. in the building last occupied by Coal Pizza Co. The menu features Irish classics corned beef and cabbage, bangers and mash as well as typical pub fare such as chicken strips, cheeseburger sliders, and spaghetti. The space previously housed short-lived eateries Taste of Tango and Hue Dine.
• Wal-Mart Stores Inc. has filed plans to build a 163,273-square-foot supercenter at 882 S. State Road 135 in Greenwood. The store should be open next summer, according to a company spokesman. Wal-Mart also has a store in Greenwood at 1133 N. Emerson Ave.
• Homespun: Modern Handmade, a trendy Irvington boutique, is moving downtown to 869 Massachusetts Ave., in the new Trail Side on Mass Ave development. The Irvington location will stay open through early 2014, according to the Indianapolis Star. Homespun will join Yats as the first two tenants at Trail Side.
• Toppers Pizza plans to open a 1,669-square-foot store by the end of the year at 910 W. 10th St., Suite 12, in The Avenue. The store will be the first for franchisee Craig Hartwick and the second in the metropolitan area for the Whitewater, Wis.-based chain. The other is at 12545 N. Meridian St. in Carmel.
• Marco's Pizza is taking 1,467 square feet at 7930 S. Emerson Ave., Suite 112. The Toledo, Ohio-based chain has at least 10 existing locations in the Indianapolis area.
• Happy Kitchen and Sushi Bar is opening in Zionsville at 69 Boone Village in 2,484 square feet of space formerly occupied by China's Best. Yan Guang Liang, the operator of both establishments, said he is unsure when the new eatery will open.
• Firehouse Subs is taking 2,543 square feet of space formerly occupied by a Dunkin' Donuts at 1607 N State St. in Greenfield. The location should be open by the end of November. The Jacksonville, Fla.-based chain has 11 existing locations in the Indianapolis area and will open another store, at 47 S. Illinois St., in space formerly occupied by Einstein Bros. Bagels, by the end of the month.
• Erwin Pearl, a New York-based designer and manufacturer of fine and fashion jewelry, has opened a store in Concourse A at the Indianapolis International Airport.
Please enable JavaScript to view this content.