The Black Acre Brewing Co. is looking to expand its beer-brewing operations in Irvington.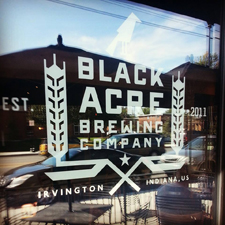 But to do that it needs a zoning variance for 5,000 square feet of space that it's leased at 5543 Bonna Ave. That's two blocks south of East Washington Street, where the micro-brewery and pub is located, and near the Pennsy Trail.
Black Acre opened at 5632 E. Washington St. in February 2012.
The space on Bonna Ave. where Black Acre wants to expand is zoned for commercial use, but needs an industrial classification to accommodate the brewery. Black Acre plans to maintain its current brewpub with its expansion.
Brewery owners signed a lease and began moving equipment into the space, but were stopped when the Department of Code Enforcement refused to grant them permits for interior work because they didn't have proper zoning, according to an Indianapolis Historic Preservation Commission staff report.
Black Acre wants the additional space because its small brewery at its pub produces just three barrels, or 93 gallons, at a time. The additional space would increase capacity fivefold, to 15 barrels, said Justin Miller, one of Black Acre's five owners.
"We need more production and we might possibly do a little bit of distribution," he said.
Black Acre's request for the zoning change was on the commission's Wednesday agenda. But owners asked for, and received, a continuance until Jan. 2 "to present the strongest case possible," they said on Facebook.
A commission staff comment included in the agency's report reads: "An industrial brewery use has the potential to create smells, pests and possibly combustion concerns. The grain that is delivered to the site is a combustible material and does attract rodents and other pests."
Still, Miller remains hopeful.
"We want to try to keep it in Irvington if possible," he said. "It's the ideal spot because it's only a couple of blocks away [from the current location]."
Please enable JavaScript to view this content.