The city of Indianapolis again is seeking proposals to develop land north of downtown after the first attempt failed last year.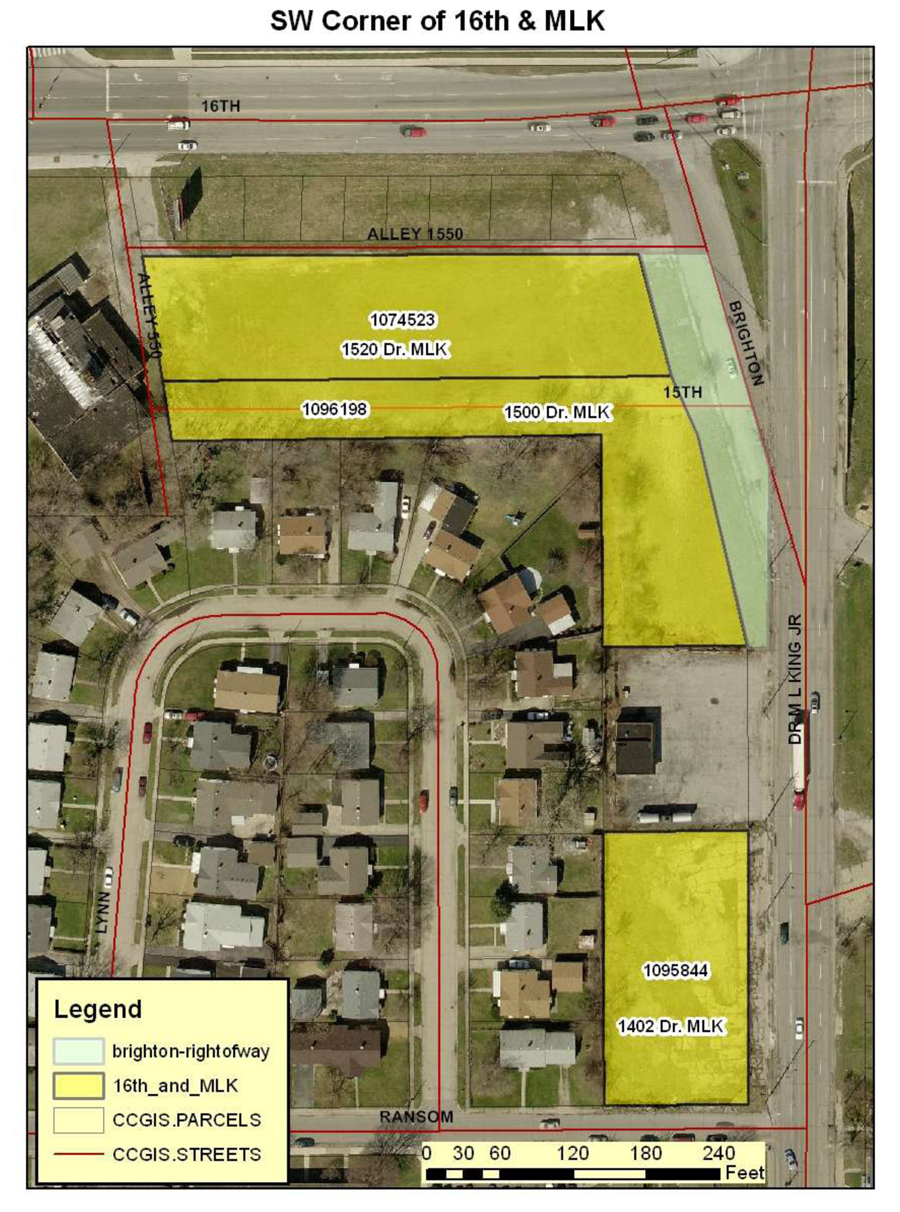 The Department of Metropolitan Development issued a request for proposals due by 11:30 a.m. April 16. A minimum bid of $497,250 must be submitted for the 2.4 acres near 16th and Dr. Martin Luther King Jr. streets.
Bidders must provide a development plan for "an integrated mixed use development" with access to 16th Street that has the support of the adjacent neighborhoods.
That clause may be the most important statement included in the RFP.
That's because Opus Development Corp.'s failed proposal to buy the land from the city hinged heavily on its ability to purchase and demolish a series of nearby homes to make its plan work.
The company ultimately gave up, and in May scrapped its controversial plan for a development that would have been anchored by a Meijer store.
Opus encountered stiff resistance from residents of the Flanner House neighborhood, who received a boost from Indiana Landmarks. The historic preservation group included the Flanner House district on last year's "10 Most Endangered" list due to the prospect of Opus' redevelopment.
Opus had offered to pay $600,000 for the vacant piece of land and also needed to buy 35 homes in the neighborhood to make way for the Meijer.
Because the property may contain environmental contamination, bidders are "strongly encouraged" to review historical reports from the Indiana Department of Environmental Management, according to the RFP.
Bid packets can be picked up at Room 2042 in the City-County Building.
The DMD will open and consider the bids at the Metropolitan Development Commission's April 16 meeting.
It warns in bold lettering in the RFP that it will not consider the sale of the parcel for use as a convenience store, gas station or payday-type loan office.
Please enable JavaScript to view this content.