A high-profile chef who's been out of the kitchen since late last year will be preparing dishes for a new downtown restaurant set to open next month.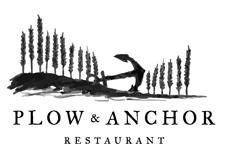 John Adams, former co-executive chef of Bluebeard in the Fletcher Place neighborhood, will man the menu for the Plow & Anchor Restaurant. The eatery is taking the first-floor retail space in The Ambassador apartment building just north of the Central Library.
The 2,800-square-foot space at Ninth and Pennsylvania streets last was occupied by The Bar and has had difficulties keeping tenants.
But Plow & Anchor owners Derek Means and Craig Baker are no novices, having built quite a reputation at their Local Eatery and Pub in Westfield. The gastropub (tavern food with an artisanal twist) focuses on ingredients sourced from central Indiana farms and other local vendors.
"Craig and I feel like we've done a pretty competent job at The Local and we've brought an amazing chef in with John Adams," Means told IBJ.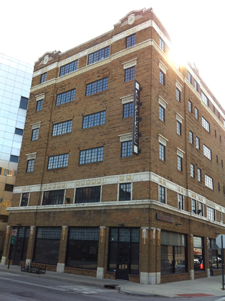 Adams left Bluebeard in November after helping it become one of the city's hottest dining spots. It opened in June 2012, focusing on contemporary American cuisine.
At Plow & Anchor, he'll oversee a farm-to-table concept similar to that of The Local, with a focus on seafood (the "anchor") and Indiana-sourced produce (the "plow").
The restaurant will seat 74, about half the capacity of The Local. The smaller space lends itself to the downtown demographic that slants more toward a younger crowd without families. Means described the atmosphere as "elegant but casual."
The interior will be completely remodeled and the kitchen expanded, Means said. They're shooting for a May 5 opening.
Buckingham Cos. bought the six-story, 60-unit Ambassador from the library in 2008. Built in 1924, the building has been listed on the National Register of Historic Places since 1983.
"We looked at a lot of different places [for the new restaurant]," Means said. "But we felt like the partnership with Buckingham would go really well. Craig and I both love the building and the restoration that Buckingham did."
 
 
Please enable JavaScript to view this content.