It's been several years since a developer has built a large condominium project downtown, thanks to the housing-market meltdown and a trend that's turned toward rental properties. But that could change, now that Milhaus Development is under contract to buy two adjoining properties within the Chatham Arch neighborhood.
The multi-family developer whose downtown apartment projects include Artistry and Circa plans to build between 60 and 90 condos in a roughly one-block area. The one-acre properties at 625 E. 11th St. and 602 E. 10th St. are bounded by Broadway Street to the east and Park Avenue to the west.
Milhaus won't divulge what its total investment will be or how much they'll ask for the units until the Indianapolis Historic Preservation Commission hears its plans. A hearing has been set for May 7.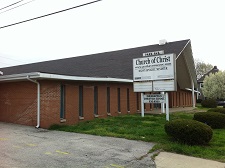 Both structures on the properties,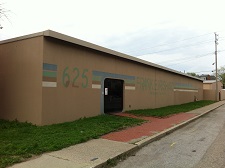 a church and a vacant warehouse, would be demolished.
Construction could start late this year or early next year. The properties had been listed since August by CBRE.
"It's clearly right in the middle of a residential district and it's a great infill opportunity to take," said Jeremy Stephenson, a partner at Milhaus. "It's already there, in terms that it's an established strong neighborhood."
The northern property fronting 11th Street is owned by Irish & Sons Realty LP and formerly housed the operations of The Frank E. Irish Co., a large Indianapolis mechanical-contracting firm that closed in 2008. The asking price of $985,000 includes a 15,000-square-foot warehouse and 9,000-square-foot office. The property is zoned for commercial use.
The southern parcel fronting 10th Street is owned by Park Avenue Church of Christ, which would move after the sale. It's zoned for residential use. CBRE didn't put a price on that parcel, calling it negotiable.
"We were pleased with the interest in the properties and it confirms our initial approach, which was that this is a redevelopment play for the two-acre block," said Gordon Hendry, first vice president of CBRE.
Meanwhile, Milhaus has entered into a partnership with the owners of the two remaining lots on the east side of North College Avenue and south of Massachusetts Avenue for another apartment project with retail on the ground level. The lots are just north of where Milhaus is building Circa, and they're owned by Lyle Feigenbaum, who operated the Scholars Inn Restaurant and Lounge on Mass Ave until 2010.
Please enable JavaScript to view this content.