Another retail outlet is coming to East 16th Street, helping to continue its transformation into a bustling thoroughfare for eateries, other retail, and city living if all the projects in the works come to fruition:
• Tinker Coffee Co. is set to open in September at 212 E. 16th St. just east of Delaware Street. The company's website says it's not a café; rather, Tinker Coffee will sell its products onsite and online, as well as in certain cafes and restaurants in the Indianapolis area.
Elsewhere: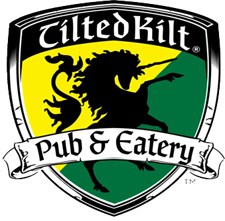 • Tilted Kilt is set to open this summer inside the Caribbean Cove Hotel & Conference Center (and water park) at Interstate 465 and Michigan Road on the northwest side.
The Hooters-like Celtic sports pub chain also is remodeling a 6,800-square-foot building at 2293 E. 116th St., just west of Keystone Parkway in Carmel. Most recently home to a seafood and sushi buffet, the site previously housed O'Charley's and Majors Sports Cafe.
The Tempe, Ariz.-based chain known for its scantily-clad servers has an existing location on South Meridian Street downtown.
• Bar Rio Taco & Tequila Bar opened early this month at 3855 E. 96th St. between Cooper's Hawk Winery & Restaurants and Scotty's Brewhouse. The menu features a variety of tacos and burritos, and a host of other Mexican staples.
• Rocket 88 Doughnuts has filed plans to open in 2,600 square feet at 874 Virginia Ave. in the space formerly occupied by Arsenal Game Room & Café in Fountain Square. Rocket 88 describes itself as a craft doughnut shop and should be open sometime in the fall.
• Sisters Comfort Food at 2236 E. 10th St. in the John H. Boner Community Center will host a grand opening Aug. 8. The restaurant is operated by sisters Linda and Cathy Legg, who formerly owned the Subway sandwich shop at 1634 E. 10th St.
Sisters already is open 8 a.m. to 5 p.m. Monday through Friday. Its menu includes fried and baked chicken, meatloaf and catfish dinners, in addition to sandwiches and salads for lunch, and breakfast items and desserts.
• Carhartt is set to open by the end of the month in the outdoor lifestyle wing of Greenwood Park Mall. The store is the first in central Indiana for the Dearborn, Mich.-based clothing retailer specializing in work wear and outdoor gear for men, women and children.
• Gandolfo's New York Delicatessen is set to open Thursday at 309 S. Delaware St. in the CityWay space vacated by Orange Leaf Frozen Yogurt. The deli started in 1989 in Salt Lake City and now has nearly 30 locations in 13 states. Other Indiana stores are in Greenwood and Bloomington, with plans for a Noblesville shop.
• Greek's Pizzeria has opened at 1345 W. Southport Road on the south side. It also has a location on South Emerson Avenue, as well as others in Broad Ripple, Carmel, Fishers, Noblesville, Westfield and Zionsville. The downtown Indianapolis location on North Pennsylvania Street closed in the spring. 
And now for closings:
• Walgreens at 5050 E. 56th St. (just east of 56th Street and Emerson Avenue) closed July 17. A sign on the door refers customers to another store at 4555 N. Shadeland Ave.
• Dunkin Donuts at 5620 N. Michigan Road and Staples at 4621 Lafayette Road have both closed.
 
Please enable JavaScript to view this content.