• Pie Five Pizza Co., a fast-fired pizza chain from Dallas, is taking the space at 48 E. Washington St. downtown that's been vacant since Dunkin Donuts closed in April 2013.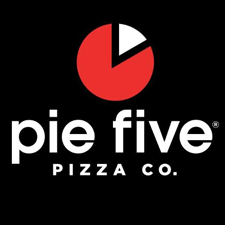 Local developer Keystone Group bought the building and had hoped to attract an upscale restaurant to the northwest corner of Pennsylvania and Washington streets but ultimately chose to sell the property to Pie Five, a source close to the deal told IBJ. It will occupy 2,700 square feet.
A Pie Five spokesman told Property Lines that it hopes to open the restaurant in the summer. Pie Five, which says it creates custom, personal pizzas in just five minutes, has nearly 50 locations in a dozen states. It announced in September plans for 15 restaurants in Indiana.
Staying with the same concept:
• Project Pie of Carlsbad, California, should open its first central Indiana store May 18, local franchisee Luke Angermeier said. He has signed a deal to open five stores in the next four years.
The first location is a stand-alone restaurant in an outlot near the Meijer store at 8235 E. 96th St.
The custom-built pizza chain received recognition last year when it was identified as the top-rated brand on Yelp, according to a study from Czar Metrics.
On the burger front:
• Red Robin Gourmet Burgers has filed plans to build a nearly 4,900-square-foot restaurant at 8180 N. Shadeland Ave. near the Interstate 69 and East 82nd Street interchange.
The Greenwood Village, Colorado-based chain has two restaurants in Carmel, one in Noblesville and another in Plainfield.
• Five Guys has filed plans to take nearly 3,000 square feet at 9808 E. Washington St. on the city's east side.
The Fairfax County, Virginia-based chain has eight locations in the metro area.
In other city news:
• Yard House opened March 25 at 15 W. Maryland St. in part of the former Nordstrom space in Circle Centre mall.
The Irvine, California-based restaurant and bar is owned by Darden Restaurants Inc. and has locations in 20 states. The downtown location offers 130 draft beer selections, including 28 from Indiana, such as Sun King, Triton, Thr3e Wise Men and Flat 12.
• A Holiday Inn hotel opened March 10 in the Ameriplex-Indianapolis industrial park near Indianapolis International Airport.  
South Bend-based Holladay Properties partnered with locally based Schahet Hotels Inc. to develop the $14 million, 122-room hotel. It features an on-site restaurant and bar called Burger Theory and is just the third hotel to have the restaurant.
• Pier 1 Imports at 5602 Castleton Corner Lane in Castleton has closed.
In Carmel:
• House of Z, a clothing and accessories shop, opened at Carmel City Center on March 28. Owned by Hailey-Brooke Barham, it carries an array of children's clothing lines including Hello Apparel, Riot Kids, Peaches N' Cream, Wheat, and Mud Pie.
The store is located at 727 Hanover Place on the interior plaza of Carmel City Center. Hours are 10 a.m. to 5 p.m. Tuesday through Saturday with extended summer hours.
In Brownsburg:
• Crew Carwash has filed plans to build a 5,450-square-foot carwash at 1300 N. Green St.
Crew, which formed in August following a split from Mike's Carwash Inc., has 26 locations in central Indiana.
 
Please enable JavaScript to view this content.