Another microbrewery is coming downtown and is set to open in a building located nearly across from where a large apartment project is slated to be built.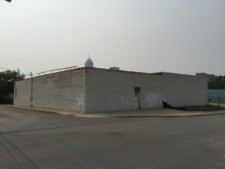 David Worthington, who in 2013 launched Brewery Tours of Indianapolis, now is tapping into the burgeoning craft beer scene with Sanctuary Brewing Co.
He bought the 8,700-square-foot building at 140 S. College Ave., where Arena Sporting Goods operated until it closed in April 2014, just north of the Milano Inn. Sanctuary Brewing should open by Labor Day and plans to give 5 percent of its profits to animal sanctuaries—hence its name.
"Everybody involved is an animal lover," said Cynthia Roush, the microbrewery's spokeswoman. "Dave and his wife have always given to the Humane Society."
The microbrewery, of course, will be pet friendly and will carve out space on the acre parcel for dogs to roam.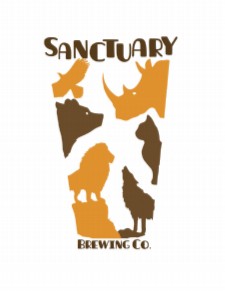 Despite the proliferation of downtown microbreweries, Roush said the South College Avenue location is ideal.
Within a stone's throw, Herman & Kittle is expected to start construction this summer on a $28 million, 240-unit apartment project at the corner of East Maryland Street. Sanctuary Brewing also will be within walking distance of the headquarters of Anthem Inc. and Farm Bureau Insurance.
Sanctuary Brewing would be the second microbrewery to open on College Avenue this year. To the north, Saint Joseph Brewery & Public House last month began serving patrons from a former church at the southwest corner of College Avenue and North Street in Lockerbie.
Owners David Pentzien, Daniel Jones and Jim Ailes also operate the downtown Chatham Tap Restaurant & Pub and Ralston's Draft House, along with a second Chatham in Fishers.  
Other microbreweries within the vicinity of Sanctuary Brewing include Chilly Waters Brewing Co. on Virginia Avenue and Tow Yard Brewing Co. on Madison Avenue.
Sanctuary Brewing's head brewer, Aaron Koerner, started at Oaken Barrel Brewing Co. in Greenwood, with stops in Oregon at Fearless Brewing Co. and Bunsenbrewer, before returning to Indianapolis.
 
Please enable JavaScript to view this content.