Here's a slew of restaurant openings to brighten up your summer:
• B Spot Burger is slated to open July 24 at the Ironworks at Keystone development at 2727 E. 86th St.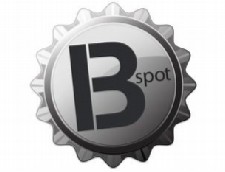 B Spot is the creation of chef Michael Symon. The Indianapolis location is his first in Indiana and eighth overall. The menu offers burgers, bologna, brats, bourbon and beer, hence the B Spot name.  
At Ironworks, B Spot joins Sangiovese Ristorante and Ruth's Chris Steak House.
• Also on July 24, O'Charley's at 10416 E. U.S. 36 in Avon is set to reopen following a company-wide undertaking by the casual-dining chain to update its restaurants with a new look and updated menu items.
 
Beginning at 11 a.m. on the reopening, O'Charley's will offer the first 50 patrons a free $9.99 meal. Founded in 1971 in Nashville, Tennessee, O'Charley's operates more than 200 restaurants in 20 states. Besides the location in Avon, it has four in Indianapolis.
• Repeal at 630 Virginia Ave., located in the former Virginia Avenue State Bank building in the Fletcher Place neighborhood, opened July 11. Named for the repeal of prohibition in 1933, the restaurant offers period-themed lunch and dinner offerings paired with craft cocktails featuring locally distilled spirits from adjacent 12.05 Distillery.
Normal business hours start July 20. They will be: Monday through Saturday 11 a.m. to 10 p.m. and Sunday 10 a.m. to 3 p.m. for brunch only, complete with a Bloody Mary bar.
 
Repeal is owned and operated by Bill and Teresa Webster. Bill retired from Eli Lilly and Co. and is an owner of Fountain Square Brewing Co. Teresa owns neighboring 12.05 Distillery, the only solely woman-owned distillery in Indiana.
• Scotty's Brew Club at Hillview Country Club in Franklin should open by the end of the month. The restaurant, operated by Scotty's Brewhouse owner Scott Wise, features signature Scotty's items along with steak, fresh seafood and a Sunday brunch. An upscale wine list and wine lockers also are available, along with carry-out growlers and wine on tap.
• DAVIDsTEA opened July 11 at The Fashion Mall at Keystone. The Canadian-based loose-leaf tea retailer offers more than 150 loose-leaf teas, filled with non-traditional ingredients such as mulberry leaves, hot chilies, dragon fruit and caramel pieces.
• Pie Five, a Dallas-based fast-fire pizza chain, is set to open July 24 in the downtown space at 48 E. Washington St. last occupied by Dunkin Donuts.
• Jimmy John's has agreed to take space at The Monon Marketplace in Westfield, which is under development by Greenwalt Corp. and should be finished in the fall. Jimmy John's will join Titus Bakery and Deli and The Stacked Pickle as the first tenants at the center.  
The Monon Marketplace fronts State Road 32 and the main entrance to Grand Park, and is adjacent to the Monon Trail.
In other retail news:
• La-Z-Boy has filed plans to build a 15,600-square-foot store at 9110 Rockville Road on the city's west side. The furniture retailer also has stores at 3748 E. 82nd St. on the northeast side and 5330 E. Southport Road on the south side.
Now for closings:
• The downtown El Rodeo at 250 S. Meridian St. has shut its doors.
• In Broad Ripple, Poccadio Moroccan Grill at 1045 Broad Ripple Ave. and Greek's Pizzeria at 6336 Guilford Ave. both have closed.
Please enable JavaScript to view this content.