As Property Lines careens toward the end of the year, a handful of expected openings to report: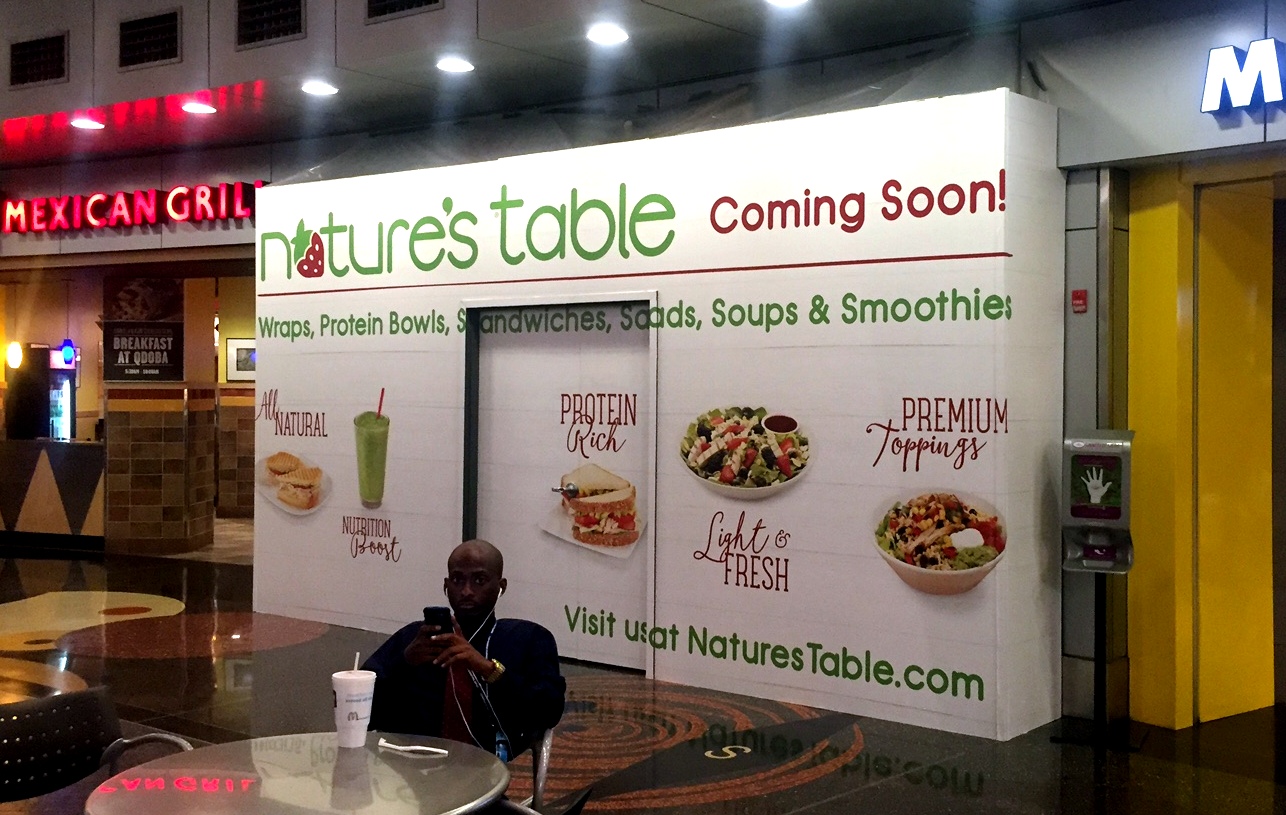 • Nature's Table, the Orlando, Florida-based healthy food chain, is set to open an outpost at the Indianapolis International Airport on Jan. 4. The location will be the company's third in the metro area. Existing cafes are at IU Riley Hospital downtown and at St. Vincent Carmel Hospital on North Meridian Street.
Nature's Table has 75 locations in 10 states. Its menu includes sandwiches, wraps, salads, soups, protein bowls and smoothies.
• Rocket 88 Doughnuts, the Fountain Square specialty doughnut shop, is opening a second location, in south Broad Ripple at 4911 N. College Ave.
The shop is set to open on Jan. 8 and will take space in the strip center formerly occupied by City Moto. It moved next door into the former Lava Lips space.
Rocket 88 opened in Fountain Square at 874 Virginia Ave. in December 2014 and quickly amassed a loyal following by using organic ingredients in its doughnuts. Mile Square Coffee also will be available at the shop.
In the same neighborhood:
• Open Society Public House should open in late January, starting with coffee and small plates before ramping up to full service.
Indianapolis native Brian Baker is launching the South American-themed restaurant along the College Avenue foodie corridor at 4850 N. College Ave. That's the space in the Uptown Business Center next to the Upland Brewery and last occupied by the Paw Patch Veterinary Hospital.
On the craft-beer front:
• Metazoa Brewing Co. plans to open early next year, though an exact date has yet to be announced, at 140 S. College Ave.
The brewery committed to the space in June, when it was known as Sanctuary Brewing Co. Owners changed the name to avoid confusion in the craft beer market.
• Cannon Ball Brewing Co. has started building out a dilapidated structure at 1702 Bellefontaine St. a block north of East 16th Street.
The building is one of four vacant structures on each corner of East 17th and Bellefontaine streets, including three commercial buildings that are in poor condition.
Reveal Properties LLC and Indreno Development Group LLC teamed early this year to buy the buildings in hopes of adding a mix of office, retail and residential space just two blocks west of the Monon Trail.
Please enable JavaScript to view this content.