In the wake of Duke Realty Corp.'s plans to exit the local office market, Jones Lang LaSalle has landed one of its top brokers.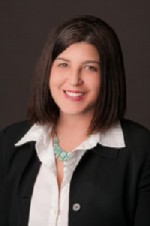 The Indianapolis office of Chicago-based JLL announced Tuesday that Traci Kapsalis has joined the firm as senior vice president of leasing services.
She will oversee office leasing efforts throughout the Indianapolis market and bring more than 2.6 million square feet of Class A office product to the JLL portfolio from Duke, including the 1.3-million-square-foot Parkwood Crossing complex.
IBJ reported Feb. 22 that Duke is selling Parkwood Crossing and Hamilton Crossing on the north side, in addition to Interactive Intelligence Park (formerly Woodland Corporate Park) on the northwest side, as it continues to divest suburban office properties.
The Indianapolis-based developer is putting its last remaining local office parks on the market to satisfy a long-range plan that calls for a heavier focus on industrial and medical office space.
JLL Managing Director John Robinson said in a written statement that Kapsalis will be a strong addition to the firm's investor services team.
"Through her 17 years at Duke, Traci compiled a massive amount of deal experience and market intelligence, all while building an outstanding reputation in the brokerage community," he said.
JLL provides property management and brokerage services for a global portfolio of 4 billion square feet.
Kapsalis was a 2015 IBJ 40 Under 40 honoree. She is an advisory board member for the Urban Land Institute and a member of the Business Issues Committee for the Carmel Chamber of Commerce.
 
Please enable JavaScript to view this content.