Milhaus Development LLC will try to accomplish in the Meridian-Kessler neighborhood what TWG Development LLC couldn't.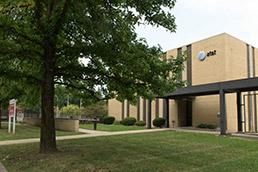 That is, redevelop the two-acre AT&T property near the busy intersection of College Avenue and Kessler Boulevard.
Milhaus now has the site under contract after TWG in early March abandoned plans to redevelop it.
TWG originally had wanted to build a five-story, $39 million apartment project with an underground parking garage that called for 205 units and 3,000 square feet of retail space.
The developer reduced the size of the project by one story and 51 units in an attempt to gain support from neighbors concerned about its density. But the changes apparently didn't go far enough.
Milhaus has hired Ratio Architects to design its development and is just starting the process to see "what makes sense there," Milhaus President Jeremy Stephenson said.
The firm initially bid on the property when AT&T chose TWG and decided to pursue it again.
"We've always had interest in that site," Stephenson said. "It's an important parcel in great neighborhoods at a key intersection."
Stephenson declined to divulge how much Milhaus has agreed to pay for the property. (TWG offered $3 million.) The sale includes the phone company's office building and parking lot. A larger switching building to the north is not part of the package.
Milhaus representatives already have reached out to neighbors and are confident they can get the job done.
"We're excited about engaging with the neighborhood and stakeholders in a way that we hope can produce results that bring everybody together," Stephenson said.
Meridian-Kessler residents want to see some sort of residential development on the site. An updated neighborhood plan indeed calls for a multi-story, mixed-use development there, said Nick Colby, president of the Meridian-Kessler Neighborhood Association.
"It's just getting that scale and an actual proposal that fits everybody's concerns," he said, "and one that's right for the area."
Milhaus needs to get the property rezoned and anticipates presenting its plans to the city in the next three to four months.
Please enable JavaScript to view this content.