A Mexican eatery that opened on Broad Ripple Avenue less than nine months ago is expanding to a second location on the north side where the last tenant never lived up to its "amazing" moniker.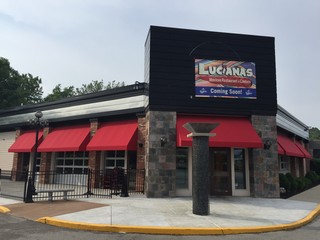 Luciana's Mexican Restaurant & Cantina at 1850 Broad Ripple Ave. is aiming to begin serving customers in early July at 3716 E. 82nd St. in Clearwater Crossing. That's the building last occupied by Amazing Joe's Steak House and before that, Oobatz! and Uno Pizzeria.
Amazing Joe's lasted just four months. But Luciana owner Alberto Bravo is confident he'll have more success. For starters, he'll serve lunch, unlike the steak house.
"I just think it was the wrong kind of food for that place," Bravo said of Amazing Joe's.
Luciana's is Bravo's first attempt at owning a restaurant. But the Clearwater Crossing location first caught his eye a few years ago while he was managing the La Hacienda near East 71st Street and Binford Boulevard.
At the time, it was still occupied by Oobatz!
"I thought it would be a great place for a Mexican restaurant," Bravo recalled. "I was just thinking crazy, daydreaming. But then it became available and things worked out."
Bravo is leasing the space that should seat about 200 patrons—larger than his current location, which maxes out at less than 150 inside.
He credits his early success to good food, a caring staff and hard work. Bravo typically is at the Broad Ripple Avenue location seven days a week, though he thinks he's found someone to help ease the load so he can concentrate on the expansion.
So is a third Luciana's in the offing anytime soon?
"I would be lying to you if I said this is it," Bravo responded. "But for right now, I just really want to focus on these two."
 
Please enable JavaScript to view this content.