Craig Huse, the operator of downtown icon St. Elmo Steak House and offshoot Harry & Izzy's, is launching a high-end burger restaurant in Circle Centre mall.
The new concept known as Burger Study is expected to open in May 2017 in 5,000 square feet along Georgia Street, between Illinois and South Meridian streets, Huse told Property Lines on Wednesday.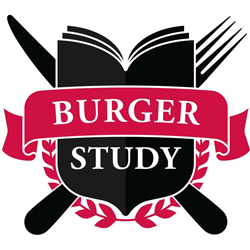 Huse described Burger Study as a "full-service burger bar and restaurant delivering an adult dining experience."
"This restaurant is created by us and gives Indy's downtown business and entertainment district another unique, local dining option," he said via email.
The architect on the project is Bill Aumiller of Chicago-area firm Aumiller Collaborative, the same architect that designed Harry & Izzy's.
Burger Study would be the fourth restaurant to occupy the first floor of the mall's former Nordstrom store since the retailer vacated its 210,000-square-foot space in 2011.
Yard House opened on West Maryland Street in March 2015, followed by Nada next door, in March of this year. Entertainment venue Punch Bowl Social opens in 23,000 square feet along Meridian and Georgia streets on Saturday.
Harry & Izzy's, a more casual cousin to St. Elmo, arrived at the mall in 2007, at the northeast corner of Georgia and Illinois streets. The 9,000-square-foot space is among the best restaurant locations in town, accessible from both the mall and the street, and a block from the Indiana Convention Center.
Burger Study is a separate entity from Harry & Izzy's, which is owned by Huse, his father, Steve, and two other investors.
St. Elmo, at 127 S. Illinois St., has been a downtown landmark since 1902. Steve Huse bought the restaurant in 1986 and has owned it in partnership with Craig since 1997.
Please enable JavaScript to view this content.