A well-known establishment in the Broad Ripple dining scene has closed.
Boogie Burger owners Mark and Erin Radford announced Monday morning on Twitter that the restaurant at 1904 Broad Ripple Ave. is no longer serving its gourmet burgers.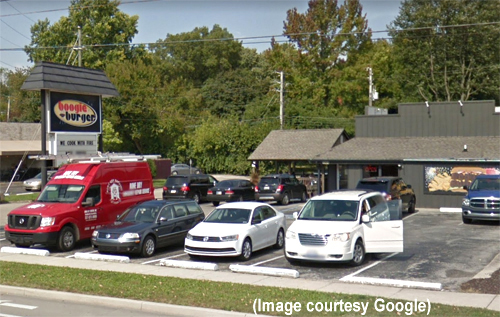 "Time passes very quickly and the decision was made that this year would be our last," the husband-and-wife team wrote. "It's time for us to move on to other projects/interests, and the kitchen is now closed."
The Radfords have spent 20 years in the restaurant business—the last 10 years operating Boogie Burger. They launched the eatery at 927 E. Westfield Blvd. in the small building now occupied by La Chinita Poblana before moving in 2011 to 1904 Broad Ripple Ave. a few blocks east of Broad Ripple Park.
"We are quite proud of our restaurant and pleased it achieved most of its goals. The primary simply to be a neighborhood burger and malt shop," the couple said on Twitter.
The burger joint's menu ranged from the standard single-patty Boogie Burger to the giant Boogie Monster comprised of a pair of third-pound patties stacked with onion rings, grilled pastrami, two slices of cheddar cheese, a fried egg and bacon.
Ahi tuna, chicken, tenderloin and BLT sandwiches also were available.
"Words can't express our gratitude," the Radfords said. "It's been our pleasure to serve you and your friends and family. The love was real and the love remains."   
Before Boogie Burger arrived, the location on Broad Ripple Avenue had been home for decades to the Wild West jail-themed Tin Star restaurant and later a Pizza King and Red Eye Cafe.
Please enable JavaScript to view this content.