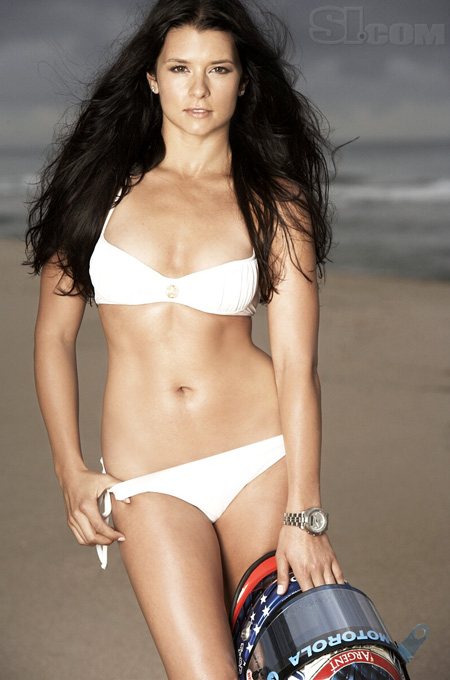 You can't say Indy Racing League driver Danica Patrick doesn't make a splash. Patrick can be found gracing the pages of Sports Illustrated's annual swimsuit issue, which hits newsstands this week. Sports marketers are divided on her approach to selling herself, her team, her sponsors and the series.
Patrick has previously been featured in a photo shoot in FHM magazine and earlier this month was the subject of a GoDaddy.com TV commercial that was black-flagged by the Fox television network for objectionable content.
No doubt, despite never winning an IRL race, Patrick sells. Last year, her merchandise sales were greater than all other IRL divers combined. And no doubt, this most recent edition of Sports Illustrated will sell.
But did her most recent photo shoot go over the edge? Or is this another smart marketing move for the racy Patrick?
Please enable JavaScript to view this content.