UPDATE (March 11): The Chicago Tribune and Street & Smith's Sports Business Journal are reporting today that officials for Comcast Cable and the Big Ten Network are closing in on an agreement to put the channel on an expanded basic tier. One insider told the Chicago Tribune that his optimism that a deal would get done soon was "95 out of 100." Another source told S&S's SBJ "the sides have agreed on the framework for a deal." An official for Fox Cable Networks, which is part-owner of BTN, told IBJ that a deal will likely involve Comcast agreeing to put the channel on the expanded basic package for a cost "somewhat less" than the original asking price of $1.10 per subscriber in Big Ten country. Outside the Big Ten area, the channel will likely go on a sports tier, the source told IBJ.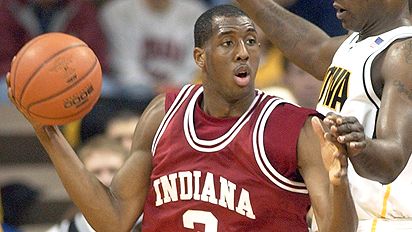 The Big Ten Network will be in Indianapolis this week and next, producing and airing 41 hours of coverage of the men's and women's basketball tournament and related content at Conseco Fieldhouse. So it seems a good time to revisit the BTN's battle with Comcast Cable and other cable providers across the region. While Comcast and BTN officials say negotiations are continuing, frustrations seem to be boiling over on all fronts.
"I make more calls than I ever have this year to people who write me, really upset about it," veteran Michigan State coach Tom Izzo told reporters after a recent game. Izzo called the Big Ten Network "a PR nightmare," and said, "I think it has hurt all of us."
Sources close to the Big Ten Network-and Los Angeles-based Fox Cable Networks, which owns 49 percent of the BTN-said Network officials might be ready to budge from their initial asking price to get on cable networks' basic tier. BTN officials have been asking cable companies for $1.10 per subscriber within Big Ten country. BTN officials won't discuss specifics of the negotiations.
Comcast and other cable providers also are feeling the heat. Comcast officials admit they are losing subscribers upset at the lack of Big Ten football and basketball coverage this year. They decline to say how many subscribers they have lost.
With basketball season ending, the pressure is easing a bit. But if a deal doesn't get done by next football season, the pressure will intensify, media experts said. Sports writers across the region are not waiting until fall to begin complaining. Rochester (Minn.) Post-Bulletin sports columnist Paul Christian said Minnesotans are sore about not seeing Big Ten wrestling and track and field championships and a documentary series about the University of Minnesota basketball team airing on the BTN. Frankfort (Ind.) Times Sports Editor Phil Friend said he's preparing to change cable providers to get the BTN, and he says he isn't alone.
"The fledgling BTN was mocked my many, myself included, for thinking that people would be interested in what would be available outside of football and men's basketball.," wrote Friend in a March 6 column. "But I was wrong. At least in the Midwest, anyway. As the BTN continues its feud with Comcast and the rest of the cable companies, they are losing this battle in the consumer eye."
While many questions persist, the Big Ten Network's future is solid. One reason is that Fox's agreement with the Big Ten projects paying the conferences schools $2.8 billion over 25 years, according to Fox's parent company's financial statement. That would translate into $10.2 million annually per school, which would equate to about 25 percent of Indiana University's athletic department budget.
Please enable JavaScript to view this content.